ABOUT THE CONFERENCE
We are pleased to welcome you to the 2nd Annual Advanced Smart Materials Online Conference that will take place on the 6th of October 2021 at 15:00 CET on the BigMarker platform.
Join us for an event which offers a meeting place for top manufacturers, researchers, academics, decision-makers and other business professionals who are keen to share their knowledge and experience into current and future materials development in Materials Science industry.
The conference represents a unique opportunity for learning, exchanging opinions, and expanding one's network enabled by live presentations followed by dynamic Q&A sessions – providing the attendees with valuable insights from specialists.
Modern Production of Advanced Materials
New Perspectives of Smart Polymers
Mechanical Performance
Sustainability of Smart Materials
Technologies for Materials Manufacturing
Who should attend
All the Stake Holders (both Academia & Industry) of the Materials Sector:
Scientists
Researchers & Innovators
Experts Looking for Collaborative Work
Product Developers
Solution Providers
Sales & Marketing Professionals
Associations, Societies, & Professional Bodies
Funding Agencies & Fund Raisers
Management Bodies
Decision Makers
15:00 – 15:10 CET
Welcome and opening remarks from the moderator
15:10 – 15:35 CET
Advantages of Boron Nitride Cooling Fillers Technology for Polymers for Automotive, Electronics and 5G Applications + Q&A
15:35 – 16:00 CET
Piezoelectric Touch Sensors for Soft Robotics + Q&A
16:00 – 16:10 CET
BREAK
16:10 – 16:35 CET
Next Generation Technologies for Smart Materials Manufacturing + Q&A
16:35 – 17:00 CET
Overcoming the Valley of Death in Smart Material Commercialization + Q&A
17:00 – 17:25 CET
Panel Discussion: Creating a Sustainable Tomorrow with Smart Materials
17:25 – 17:30 CET
Closing Remarks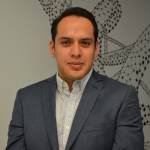 Oscar David Molina Ramírez
Advanced Application Engineer
3M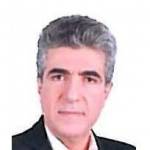 Hamid Reza Mirdamadi
Associate Professor of Dynamic & Mechatronic Systems
Isfahan University of Technology
Chu Lun Alex Leung
Lecturer
University College London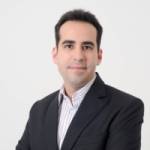 Alex Correa
General Manager
GERDAU GRAPHENE