ABOUT THE CONFERENCE
We are pleased to welcome you to the 2nd Annual Automotive Displays Online Conference that will take place online on the 15th of February 2022 at 15:00 CET on the BigMarker platform.
2nd Annual Automotive Displays Online Conference is a meeting place for top manufacturers, researchers, academics, decision-makers and other business professionals who are keen to share their knowledge and experience in Automotive Displays and looking for opportunities for further development.
2nd Annual Automotive Displays Online Conference is a great platform for learning, exchanging opinions, and expanding one's network enabled by live presentations followed by dynamic Q&A sessions as well as the Panel Discussion and workshops with keynote speakers.
Future Trends
Display Metrology
OLED Displays
Gesture Recognition Speed
Front Passenger Infotainment Displays
IOT Intelligent Displays
Who should attend
Vp's, Presidents, CXO's, Heads, Directors, Managers and Executives
from:
Active & Passive Safety
ADAS
Application and system development
ASIL
Body Control Unit
Body Engineering
Braking Systems
CAE
Controlling Systems
Crash & Safety
Devices for Safety
Electrics and electronics
Engineering and design
Functional safety
Product Safety
Road Safety
Safety Devices & Electronics
Safety Monitoring
Safety Technology
Sensors
Simulation
Testing and certification bodies
3-HOURS ONLINE CONFERENCE INCLUDES
5+ different topics

panel discussion
networking with business professionals and industry experts
additional materials
If you would like to participate, kindly book your spot. The seats are limited.
Broadcast Link will be provided via email post registration.
15:00 – 15:05 CET
Welcome and opening remarks from the moderator
15:05 – 15:30 CET
The Future of Automotive Displays: Three Trends + Q&A
15:30 – 15:55 CET
The Emergence of Smart Glass: Automotive applications & Quality Considerations + Q&A
15:55 – 16:05 CET
Coffee Break
16:05 – 16:30 CET
DISPLAY METROLOGY: The Fast and Precise 4.2 Automotive Display Metrology + Q&A
16:30 – 16:55 CET
Directions & Trends in the Development of Automotive Display Technologies. IoT Intelligent Display Technologies + Q&A
16:55 – 17:05 CET
Coffee Break
17:05 – 17:30 CET
OLEDs - the Ultimate Display Technology for Automotive!? + Q&A
17:30 – 17:55 CET
PANEL DISCUSSION: New Display Solutions
17:55 – 18:00 CET
CLOSING REMARKS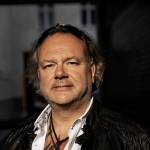 Dr. Ing. Peter Rössger
Founder & CEO
beyond HMI/////
Karlheinz Blankenbach
Professor
Pforzheim University, Germany - Display Lab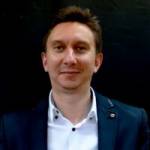 Gabriel Fodorean
Ex-head of Display Research & Technologies
ARRIVAL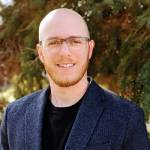 Matthew Scholz
Global Automotive Business Leader
Radiant Vision Systems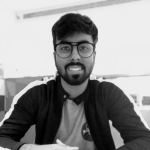 Pooshpanjan Roy Biswas
Display Engineer
Renault Group
OUR PARTNERS
Contact Us

Maria Babenkova
Conference Producer
Tel.: +420 228 227 163
E-mail: mariia.babenkova@bcfgroup.eu

Karina Michailenko
Marketing Manager
Tel.: +420 228 227 162
E-mail: karina.michailenko@bcfgroup.eu

Daria Novoseltseva
Business Development
Tel.: +420 228 227 163
E-mail: daria.novoseltseva@bcf-events.com