ABOUT THE CONFERENCE
We are delighted to invite you to the 2nd Annual Automotive HMI & UX Online Conference, which will take place online on the 26th of January 2022 at 15:00 CET on BigMarker platform.
The Online Conference is a meeting place for top manufacturers, researchers, academics, decision-makers and other business professionals who are keen to share their knowledge and experience in newest strategies in Automotive industry and opportunities for further
development.
The 2nd Annual Automotive HMI & UX Online Conference 2022 represents a unique opportunity for learning, exchanging opinions, and expanding one's network enabled by live presentations followed by dynamic Q&A sessions – providing valuable insights from specialists in the sphere of Human-Machine Interfaces and User Experience design.
User Experience Inputs
AAM and NHTSA Distraction Testing
MBUX Hyperscreen
Effective control of Pedestrians Activities
Customer-Friendly Digital Products
SVPs, VPs, Directors & Heads, Team Leaders, Engineers & Scientists, Specialists, Managers & Consultants from:
Advanced Development Programming
Advanced Electrical Systems Architecture
Automated Driving HMI
Central Display Controller DI & HUD
Cockpit HMI Engineering
Creative UX/UI
Digital HMI & Product Design
Ergonomics Engineering
Global Sales & Business Development
Hardware-In-the-Loop (HIL)
Highly Automated Driving (HAD)
Human Computer Interaction (HCI)
Information Architect
Interaction & Ergonomics Attribute
Product Development
Self-Driving Vehicles
Systems Engineering
UX Architecture
V2X & V2V
Advanced Driver Assistance Systems
(ADAS)
Augmented Reality (AR / VR / MR)
Autonomous Driving & Vehicle
Software Platforms
Connected Driving & Connectivity
Design Engineering
E-Mobility & Highly Automated Driving
Field Application Engineering
Graphical User interfaces (GUI)
Head-Up Displays
Navigation & Voice Recognition
Human Factors Engineering
Infotainment
Interaction & Interface Design
Intuitive Controls
Principal Experience Design
Robotics Engineering
Software Engineering & Development
UX/UI Design & Design Researchers
3-HOURS ONLINE CONFERENCE INCLUDES
4+ different topics

panel discussion
networking with business professionals and industry experts
additional materials
If you would like to participate, kindly book your spot. The seats are limited.
Broadcast Link will be provided via email post registration.
15:00 – 15:10 CET
Welcome and opening remarks from the moderator
15:10 – 15:35 CET
The Future of Automotive HMIs: Three Trends + Q&A
15:35 – 16:00 CET
Improving user experience: how to avoid poor inputs on car displays + Q&A
16:00 – 16:10 CET
COFFEE BREAK
16:10 – 16:35 CET
IMPLICIT AUTOMOTIVE RESEARCH + Q&A
16:35 – 17:00 CET
Human Performance in Assisted and Automated Driving - Design Principles and Subjective assessment Methods + Q&A
17:00 – 17:10 CET
COFFEE BREAK
17:10 – 17:35 CET
Design for Emotion in Context to Automotive UX + Q&A
17:35 – 18:00 CET
PANEL DISCUSSION Pedestrian Activities: How Latest HMI Technologies Can Foresee Their Movements and Avoid Future Incidents
18:00 – 18:05 CET
CLOSING REMARKS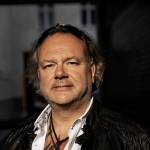 Dr. Ing. Peter Rössger
Founder & CEO
beyond HMI/////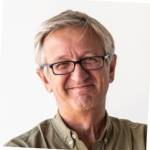 Xavier Blanc Baudriller
Head of Experience & Product Design
Pininfarina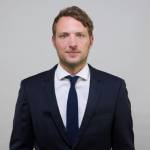 Philipp Reiter
Partner & COO
eye square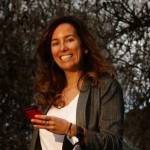 Diana Franganillo Luque
Director, In-Vehicle User Experience Research
Strategy Analytics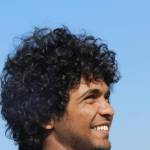 Sahil Somani
Automotive UX / HMI Designer
Visteon Corporation
OUR PARTNERS
Contact Us

Ambrogio Paoletti
Conference Producer
Tel.: +420 228 227 163
E-mail: ambrogio.paoletti@bcf-events.com

Valerie Neumann
Marketing Manager
Tel.: +420 228 227 162
E-mail: valerie.neumann@bcfgroup.eu

Daria Novoseltseva
Business Development
Tel.: +420 228 227 164
E-mail: daria.novoseltseva@bcf-events.com