ABOUT THE CONFERENCE
We are delighted to invite you to the 2nd Annual Automotive Plastics Online Conference, which will take place online on the 3rd of February 2022 at 15:00 CET on BigMarker platform.
2nd Annual Automotive Plastics Online Conference will cover a great perspective of topics including insights, challenges and innovations in automotive plastics, advanced engineering tools, green technology and sustainability, innovation in lightweight uses and optimising safety, laser technology and 3D applications updates.
Join us for an event which offers a meeting place for top manufacturers, researchers, academics, decision-makers and other business professionals who are keen to share their knowledge and experience in newest strategies in Automotive and Plastic industries and opportunities for further development.
The conference represents a unique opportunity for learning, exchanging opinions, and expanding one's network enabled by live presentations followed by dynamic questions & answers sessions as well as panel discussions and workshops with keynote speakers.
Automotive Plastics Trends
Recycling initiatives
Plastic Injection Mold
Biobased & Sustainable Polymers
Automotive Plastic Processing
Advanced Laser Surface Texturing Technology
Nanomaterials/nanocomposite/coatings
Plastics Component Design
Plastics
Lightweight
Design
Composites
Sustainability
Innovation
Simulation
Manufacturing
Material
Chemicals
Body structures
Materials Concepts
Polymers and Fluids
Material development
Technical Development
Complete Vehicle Engineering
Advanced Vehicle Technologies
Mass, energy and aerodynamics
Vehicle architecture engineering
Lightweight design, materials
and manufacturing processes
3-HOURS ONLINE CONFERENCE INCLUDES
4+ different topics

panel discussion
networking with business professionals and industry experts
additional materials
If you would like to participate, kindly book your spot. The seats are limited.
Broadcast Link will be provided via email post registration.
15:00 – 15:05 CET
Welcome and opening remarks from the moderator
15:05 – 15:30 CET
Dimensioning and Tolerancing Engineering + Q&A
15:30 – 15:55 CET
Thermoplastic Foam Moulding, THE tool for Lightweight Design, Sustainability and Resource Efficiency + Q&A
15:55 – 16:05 CET
COFFEE BREAK
16:05 – 16:30 CET
Transition from ICs to EVs Needs Changes in Automotive Polymer Materials + Q&A
16:30 – 16:55 CET
Polimer Metamaterials for Noise Control Applications + Q&A
16:55 – 17:05 CET
COFFEE BREAK
17:05 – 17:30 CET
PANEL DISCUSSION Sustainability and Recycling of Plastic Parts in Vehicles
17:30 – 17:35 CET
CLOSING REMARKS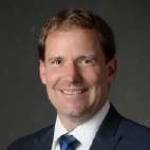 Harald Heitkamp
Thermoplastic Foam Moulding Expert
HeiQ - Heitkamp Kunststofftechnik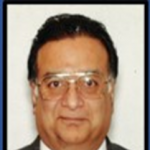 Dr. Ashok Adur
President & Consultant
Everest International Consulting (LLC)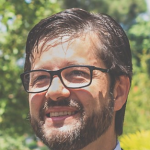 João Marcos Baker
GD&T and Product Development, Mechanical Engineer, M. Sc.
Tec-Ease, Inc.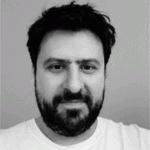 Flavio Presezniak
Lead Noise Engineer
Volvo Group Trucks Technology
OUR PARTNERS
Contact Us

Tatiana Naumova
Conference Producer
Tel.: +420 228 227 162
E-mail: tatiana.naumova@bcfgroup.eu

ELIZAVETA DAUTINA
Marketing Manager
Tel: +420 228 227 162
E-mail: elizaveta.dautina@bcfgroup.eu

Daria Novoseltseva
Business Development
Tel.: +420 228 227 164
E-mail: daria.novoseltseva@bcf-events.com