2nd ANNUAL DIGITAL PRINTING TECHNOLOGY & INNOVATIONS ONLINE CONFERENCE
19th of January 2022, 15:00 CET
BigMarker platform
ABOUT THE CONFERENCE
We are pleased to welcome you to the 2nd annual Digital Printing Technology & Innovations Online Conference that will take place on the 19th of January 2022 at 15:00 CET on the BigMarker platform.
The Online Conference will gather leading Printing experts and researchers who will discuss Rapidly Advancing Digital Technologies, Improvement of Printing Technologies and Latest Innovations, which help to change the way of printing.
2nd Annual Digital Printing Online Conference is a great chance for learning, exchanging opinions, and expanding one's network enabled by presentations followed with dynamic Q&A sessions as well as panel with our keynote speakers.
Role of Automation in Printing Industry
Eco-friendly Printing
Hybrid Printing
Inkjet Technology
Influence of Digital Printing on Packvertising
Printing & Paper Companies
Electronics Companies
Paper & Printing Chemical Companies
Print Buyers
Pay-per-print Business
R&D Labs
Innovation
Production / Quality Control Managers
Mechanical Engineers
Colour Management Specialists
Digital Printing Manufacturers
Printing Machine Manufacturers
Digital Print Specialists
Colour & Retouching Professionals
Printing Press Professionals
Inkjet printers' Engineers
Packaging Service Technicians
Offset Printing Specialists
3-HOURS ONLINE CONFERENCE INCLUDES
4+ different topics

panel discussion
networking with business professionals and industry experts
additional materials
If you would like to participate, kindly book your spot. The seats are limited.
Broadcast Link will be provided via email post registration.
15:00 – 15:10 CET
Welcome and opening remarks from the moderator
15:10 – 15:35 CET
Industrial Inkjet Printing Applications From an Ink Perspective+ Q&A
15:35 – 16:00 CET
TBA + Q&A
16:00 – 16:10 CET
BREAK
16:10 – 16:35 CET
Inkjet Technology Revolution + Q&A
16:35 – 16:55 CET
Advance Robotic Factory for Printing Industry + Q&A
17:00 – 17:10 CET
BREAK
17:10 – 17:35 CET
PANEL DISCUSSION: Digital Printing Effectiveness for Packvertising
17:35 – 17:40 CET
CLOSING REMARKS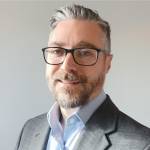 Simon Daplyn
Product & Marketing Manager
Digital Sun Chemical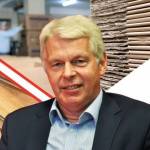 Marc Graindourze
Business Development Manager Industrial Inks
Agfa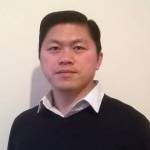 Changlong Sun
Ink Jet Strategic Business Development Manager Commercial & Industrial Printing Division
Ricoh Europe PLC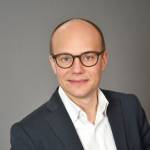 Matthieu Carni
Director Business Unit Inkjet
Siegwerk
OUR PARTNERS