ABOUT THE CONFERENCE
We are pleased to welcome you to the 2nd Annual Pharmaceutical Waste Online Conference that will take place on the 21st of October 2021 at 15:00 CET on the BigMarker platform.
Join us for an event, which brings together leading specialists and experts in the field of zerowaste management solutions.
This conference is a great chance for learning, exchanging opinions, and expanding one's network enabled by presentations followed with dynamic Q&A sessions as well as panel with our keynote speakers.
Pharmaceutical Waste Disposal
Minimization of Hazardous Residues
New Pharma Waste Management Regulations
Eco-friendly Approaches
for Competitive Market
Pandemic and Medical Waste Increase
Pharmaceutical & Biotechnology Companies
Scientists & Biotechnology Experts
Academicians, Researchers
in Pharmaceutical Industry
Healthcare Departments
Clinicians, Pharmacists
R&D Labs
Innovators
Private or Publicly Traded Refuse Firms
Landfill Owners/Operators
Equipment Manufacturers
Distributors & Dealers
Consulting Engineering Firms / Consultants
Recycling Firms
Waste Generators
(Businesses & Organizations that Create
Waste in Manufacturing, Retailing a
nd/or Providing Services)
Medical waste recovery experts
Healthcare Waste/Medical Waste
Professionals
Trucking & Maintenance Professionals
of Biomedical Waste
15:00 – 15:10 CET
WELCOME AND OPENING REMARKS
15:10 – 15:35 CET
Safe Pharmaceutical Waste Disposal Practices + Q&A
15:35 – 16:00 CET
Application of Novel Approaches to Minimize Generation of Hazardous Residues + Q&A
16:10 – 16:10 CET
BREAK
16:10 – 16:35 CET
Milestones in Adoption of New Pharma Waste Management Regulations + Q&A
16:35 – 17:00 CET
Environmental Monitoring - Identifying Trends and Preventing Discard + Q&A
17:00 – 17:10 CET
BREAK
17:10 – 17:35 CET
PANEL DISCUSSION: Effect of COVID-19 Pandemic on Medical Waste Increase
17:35 – 17:40 CET
CLOSING SESSION REMARKS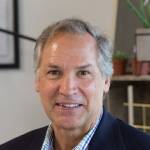 Darrell J. Oman
Account Manager | Senior Engineer
Braun Intertec Corporation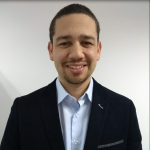 Sergio Valencia Krauss
Associate Director EHS
Teva Pharmaceutical Industries Ltd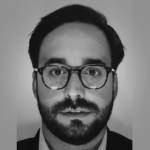 Daniel Roiz
Marketing and Product Management Director EMEA Healthcare
Amcor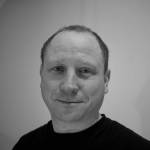 Charles Robinson
Owner
PharmaWaste
OUR PARTNERS