ABOUT THE CONFERENCE
On the 2nd Annual Sugar Reduction Conference will be discuss next-generation sugar reduction and sweetness technologies as well as the latest innovations in taste modulation, to reduce the sugar content of your food & beverage products, beyond the use of traditional sweeteners. Also the formulation & manufacturing challenges that can arise when replacing sugar, to ensure your products do not compromise on taste, function, stability or caloric density. The cutting-edge scientific research in the field of sugar consumption and metabolism to inform your future R&D decisions.
The 2nd Annual Sugar Reduction is a great platform for learning, exchanging opinions, and expanding one's network enabled by live presentations followed by dynamic questions & answers sessions as well as panel discussions and workshops with keynote speakers.
2-DAYS CONFERENCE INCLUDES

11+ different topics
Panel discussion
Networking with business professionals and industry experts
Additional materials
MEDIA PARTNER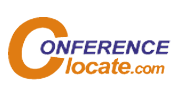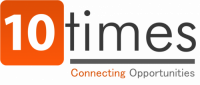 Cost reduction
New Technologies for calorie sweeteners
Palatability and efficacy of sweeteners
Targets to reduce sugar
Innovations in augmenting reduced sugar products
Implementing a New Sugar Technology
Multinational Food & Beverage Companies
Independent Food & Beverage Brands
Biotechnology Companies
Private Label Food & Beverage Brands
Academics & Research Institutions
Food Technology Start-ups
Ingredient Suppliers
Consumer Trend Analysts
Formulators
Flavour & Fragrance Manufactures
Regulatory Bodies
CRO's, CMO's & Formulation Consultants
Incubators & Accelerators