ABOUT THE CONFERENCE
We are pleased to welcome you to the 3D Cell Culture Online Conference that will take place on the 13th of May 2022 at 15:00 CET on the BigMarker platform.
The Online Conference will gather leading Biotechnology experts and researchers who will discuss Rapidly Advancing Digital Technologies and Latest Trends & Innovations in Pharma & Biotech Sectors.
 3D Cell Culture Online Conference is a great chance for learning, exchanging opinions, and expanding one's network enabled by presentations followed with dynamic Q&A sessions as well as panel with our keynote speakers.
MEDIA PARTNER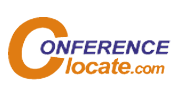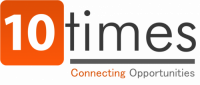 Advanced 3D Cell Culture Technologies: Hydrogel Model Design, 3D Cell Culture
Bioprinting, Microphysiological Systems Development, In-vitro 3D Scaffolds
Current Applications of 3D Cells: Efficient Drug Screening Methods, Tissue
Reconstruction & Regeneration Innovations, Drug Safety Assessment
New Opportunities Brought On by Organs-on-chips: Preclinical Testing Aspects,
Mimic Organ Microarchitecture Process, Drug Discovery Innovations Using Organs-on-chips
Applications, Advanced In-vitro Models for Toxicological Applications Discovery
AI as an Assistive Tool in 3D Cell Culture: Usage of Automated Imaging Systems
For 3D Structures Visualization, Automated 3D Cell Culture Manipulator Robotic Technology,
High Throughput Screening, Cost-effective Strategies for 3D Modeling
SVPs, VPs, Directors & Heads, Team Leaders, Engineers & Scientists, Specialists, Managers & Consultants
from:
Cell Technology
Biotechnology
Biochemistry
Toxicology
Tissue Engineering
3D Imaging
Molecular Science
Microfluidics
Disease Models
Complex In Vitro Models
High Throughput Screening
3-HOURS ONLINE CONFERENCE INCLUDES
4+ different topics

2 Round Tables
networking with business professionals and industry experts
post-conference materials
If you would like to participate, kindly book your spot. The seats are limited.
Broadcast Link will be provided via email post registration.
15:00 – 15:05 CET
WELCOME SPEECH FROM THE CHAIRMAN
15:05 – 15:30 CET
Evaluating Longitudinal Stability of Drug Metabolizing Enzyme Activities and Toxicity Applications in a Commercially Available Liver Microphysiological System + Q&A
15:30 – 15:55 CET
The Emergence of 4D Biofabrication for Next Generation Regenerative Medicine, Bioelectronics, & Human Machine Interfacing + Q&A
15:55 – 16:05 CET
ROUND TABLE: Discussion of 2 Speakers
16:05 – 16:15 CET
COFFEE&BREAK & NETWORKING ROOM
16:15 – 16:40 CET
Characterization & Analysis of High-Throughput Spheroids for Cancer Research+ Q&A
16:40 – 17:05 CET
Objective View of 3D Bioprinting & Its Current State - Effects on Current Life Science + Q&A
17:05 – 17:15 CET
ROUND TABLE: The Use of Robotics in Pharmaceutical Manufacturing
17:15 – 17:25 CET
COFFEE&BREAK & NETWORKING ROOM
17:25 – 17:35 CET
SPONSORSHIP SLOT
17:35 – 18:00 CET
New Opportunities Brought On by Organs-on-chips +Q&A
18:05 – 18:25 CET
SPONSORSHIP OPPORTUNITY ONLY. Session 4: AI as an Assistive Tool in 3D Cell Culture
18:25 – 18:30 CET
CLOSING REMARKS OF THE CHAIRMAN
SPEAKERS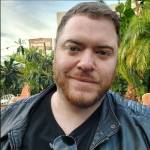 Stephen G. Gray
Founder
Ourobionics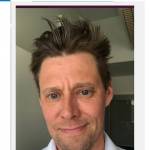 Antti Arjonen
Chief Scientific Officer
Brinter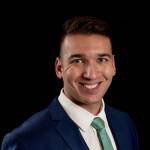 David Kukla
Senior Scientist
AbbVie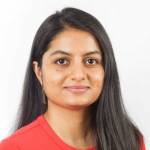 Isha Dey
Scientist III, Cell Biology
Thermo Fisher Scientific
OUR PARTNERS