ABOUT CONFERENCE
We are delighted to invite you to the 3rd Annual Extractables & Leachables Hybrid Conference, which will take place on the 1st – 2nd of December 2022 at 09:00 CET in Berlin, Germany and online on the BigMarker platform.
The 3rd Annual Extractables & Leachables Hybrid Conference will gather leading experts and researchers from Medical Devices industry who are keen to share their knowledge and discuss Rapidly Advancing Technologies and Latest Trends & Innovations in Toxicology & Medical Devices sectors.
The conference represents a unique opportunity for learning, exchanging opinions, and expanding one's network enabled by live presentations followed by dynamic Q&A sessions as well as a panel discussion with some of the keynote speakers.
VENUE
Holiday Inn Berlin City-West
Address: Rohrdamm 80, 13629 Berlin, Germany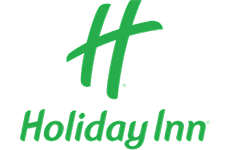 E & L Practices: Chemical Characterization; Toxicological Risk Assessment; Material Characterization
E & L Compounds Analysis: Screening Methods; High Resolution Mass Spectrometry Technology Usage; Managing Unknown Compounds
Regulatory Considerations: ISO 10993-18 Updates; FDA Guidance; ISO 10993-17:2022
Medical Device Evaluation: TTC Application; AET Establishing Considerations; Challenges With E & L
Advanced E & L Testing Techniques: Small Molecule Identification Methods Analytical Workflow for E & L Testing; Multi-detector Strategy for Reducing Response Factor Variation
Who should attend
SVPs, VPs, Directors & Heads, Team Leaders, Engineers & Scientists,
Specialists, Managers & Consultants from:
Bioprocessing
Container Development
Device Engineering Extractables
& Leachables/E&L
Materials Science & Selection
Manufacturing Science & Technology
Marketing & Business Development
Product and Process Development
Medical Devices
Global Sales & Business Development
Product Development
CQ
R & D
QA/QC
Safety & Risk Assessments
Standardisation
Testing
Toxicology
Analytical Chemist
Pharmaceutical Analysis
Regulatory Affairs
Innovation
2-DAYS Hybrid CONFERENCE INCLUDES
11+ different topics
panel discussion
networking with business professionals and industry experts
additional materials
If you would like to participate, kindly book your spot. The seats are limited.
Broadcast Link will be provided via email post registration.
8.30 – 9.00 CET
REGISTRATION
9.00 – 9.10 CET
OPENING REMARKS FROM BCF REPRESENTATIVE
9.10 – 9.30 CET
NETWORKING
9.30 – 9.40 CET
WELCOME & OPENING REMARKS FROM THE CHAIRMAN,
OPENING REMARKS FOR ONLINE DELEGATES
9.40 – 10.30 CET
EXTRACTABLES & LEACHABLES STUDY DESIGN
CONSIDERATIONS FOR PRODUCTS IN AREAS WITH LESS
POORLY DEFINED REGULATORY GUIDANCE + Q&A
10.30 - 11.20 CET
REGULATORY EXPECTATIONS OF ISO 10093-18 IN STUDY DESIGN + Q&A
11:20 – 11:40 CET
COFFEE BREAK
11:40 – 12:30 CET
THE ISO 10993-12 EXTRACTION CONDITIONS ROUND ROBIN + Q&A
12:30 – 13:20 CET
SCREENING & CONTROL OF EXTRACTABLES & LEACHABLES –
AN ANALYTICAL APPROACH + Q&A
13:20 – 14:10 CET
EXTRACTABLE & LEACHABLE TESTING OF CELL & GENE THERAPY (CGT)
PRODUCTS – CASE STUDY HIGHLIGHTING CRITICAL ASPECTS OF
STUDY DESIGN, TESTING & REPORTING + Q&A
14:10 – 15:00 CET
LUNCH
15:00 – 15:50 CET
WHEN CHEMICAL CHARACTERIZATION MEETS MDR - HOW TO
INTEGRATE THE EXTRACTABLE & LEACHABLE STUDY & TOXICOLOGICAL
EVALUATION INTO THE OVERALL BIOSAFETY STRATEGY
+ Q&A
15:50 – 16:40 CET
COMPARISON OF THE LEVELS OF RUBBER STOPPER-RELATED
ORGANIC LEACHABLES IN COMMERCIALLY AVAILABLE VIALED
LIQUID & LYOPHILIZED DRUG PRODUCTS + Q&A
16:40 – 17:30 CET
EXTRACTABLES & LEACHABLES ASSESSMENTS IN PRE-FILLED
SYRINGE (PFS) DRUG PRODUCTS + Q&A
17:30 – 17:40 CET
CLOSING REMARKS FROM CHAIRMAN
17:40 – 18:00 CET
COFFEE BREAK
19:30 – 21:30 CET
COCKTAIL RECEPTION
09:00 – 09:30 CET
REGISTRATION
09:30 – 09:40 CET
OPENING REMARKS FROM BCF REPRESENTATIVE
9:40 – 9:50 CET
WELCOME & OPENING REMARKS FROM THE CHAIRMAN
9.50 – 10:20 CET
CRITICAL SUBSTANCES IN MEDICAL DEVICES –
CURRENT REQUIREMENTS & HOW TO OVERCOME TYPICAL HURDLES
IN THE TOXICOLOGICAL EVALUATION + Q&A
10:20 – 11:20 CET
EXTRACTABLES EVALUATION X-RAY OR GAMMA IRRADIATED
SU COMPONENTS AND MATERIALS + Q&A
11:20 – 11:40 CET
COFFEE BREAK
11:40 – 12:30 CET
PHYSICAL & CHEMICAL RISK MITIGATION APPROACH
FOR LYOPHILIZED DRUG PRODUCTS + Q&A
12:30 – 13:20 CET
EXPERIMENTAL DESIGN CONSIDERATIONS FOR EXTRACTABLE
& LEACHABLE STUDIES + Q&A
13:20 – 14:10 CET
ENSURING PATIENT SAFETY THROUGH CERTIFIED REFERENCE
MATERIALS & PROFICIENCY TESTING FOR EXTRACTABLES
& LEACHABLES ANALYSIS + Q&A
14:10 – 14:20 CET
CLOSING REMARKS
14:20 – 15:30 CET
LUNCH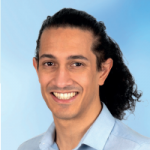 Paul Hardman
Managing Consultant Chemistry and Manufacturing Controls
Broughton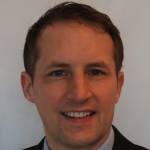 Markus Obkircher
Director R&D/Head of Reference Materials and Proficiency Testing
Merck
OUR PARTNERS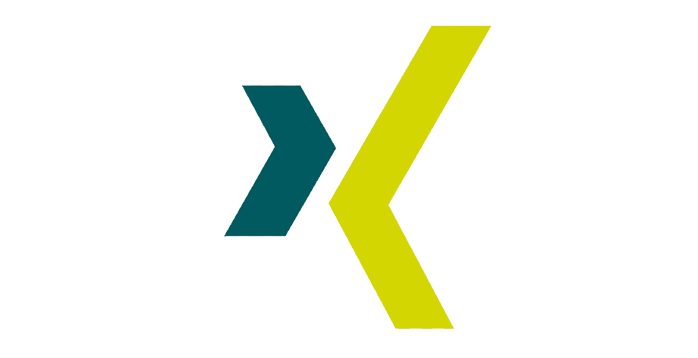 Contact Us

Maria Babenkova
Conference Producer
Tel.: +420 228 227 163
E-mail: maria.babenkova@bcf-events.com

Valerie Neumann
Senior Marketing Manager
Tel.: +420 228 227 162
E-mail: valerie.neumann@bcfgroup.eu

Daria Novoseltseva
Business Development Manager
Tel.: +420 228 227 163
E-mail: daria.novoseltseva@bcf-events.com