3RD ANNUAL INHALATION AND RESPIRATORY DRUG DELIVERY CONFERENCE 2020
1 – 2 October 2020, Madrid, Spain
ABOUT THE CONFERENCE
Thanks to the developments of the modern medicine, inhalers have become the most effective way of delivering respiratory drugs. 3rd Annual Inhalation and Respiratory Drug Delivery Conference will give you a unique opportunity to discuss the high efficiency delivery systems, the new challenges and approaches of the inhaler models on the market.The agenda also features the global regulatory CMC requirements, key studies on the latest trends in inhalation devices and personalized treatments with large and small molecules for different respiratory diseases. Presentations will also be focused on the topics, such as: cell therapy, inhaled vaccines and the future potential for high-dose applicants and available liquid inhalation devices. The event is modeled for the senior manager representatives, experts and main decision makers who are interested to be acquainted with the latest approaches and inventions of the respiratory drug products delivery field.
WHO SHOULD ATTEND:
CEOs, VPs, Drug developers, Academics and Researchers, CROs, Scientists and Medical Doctors of:
E-Health
Inhalation
Outsourcing
Respiratory R&D
Connective Health
Medical Marketing
Inhalation Devices
Scientific Research


Pulmonary Disease

Device Engineering
Respiratory Medicine
Process Development
Business Development

Generics & Respiratory

Inhaled Dosage Forms
Respiratory Regulations
Respiratory Regulations
Inhalation Drug Delivery
Particle Characterisation

Drug Delivery Innovation

New Delivery Technologies
Respiratory Pharmacology
Medical Devices & Injectors
Inhaled Formulation Science

Inhalation Device Development

Inhalation Product Development
Inhalation Process Development
Respiratory Drug Development
Metered Dose Inhaler Development
Inhalation Drug Delivery Technologies
Device Development and Engineering
Analytical approaches and specifications
Overview of the available liquid inhalation devices
Challenges requirements and opportunities of the inhaler models on the market
Advantages of the large and small molecules for inhaled therapy
The future potential of the soft mist inhaler for high dose applicants
The new approaches of therapeutic fields for lung cancer
Overview of a personalized treatment in Asthma
Local technical development of the inhalation product and global regulatory CMC requirements
WHAT OUR CLIENTS SAY ABOUT BCF?

"BCF deliver highly professional conferences around well thought out themes and topics. They excel in researching and bringing together top flight speakers to deliver insightful experiences about the rapidly changing nature of work. Their team are highly motivated and ready to 'go the extra mile' whenever needed"
John Blackwell
Quora

"In November 2017 I was an invited speaker at the BCF Cleaning Products Sustainability Conference in Barcelona. I found the experience to be very enlightening, educational and exciting. It was a great place to share my company's work in the field of sustainability, and also to build new connections in the industry"
Terry Kitagawa
The Clorox Company

"I was a speaker at a PA conference in Barcelona organised by BCF. They were a delight to work with; well organised, helpful, supportive and kind. The event was successful and had a wide range of presenters. The venue was excellent too"
Heather Baker
Baker Thompson Associates

"I have worked with BCF on several occasions. I have always been impressed by the professional level of event preparation and execution, the care taken of speakers and attendees, the venues selected and, above all, the quality of the presentations and debates. BCF staff are consistently helpful, cheerful and relaxed - thereby ensuring the smooth running of events"
Peter Wells
Cardiff Business School

"For me it was an very inspiring experience and BCF brought together very interesting and inspiring people. The agenda was thoughtful prepared and the whole event very well organized. It was a real pleasure to work with the BCF Team and they made the conference a great success"
Diana Wittig
EY

"The Executive Assistant European Conference 2018 was an empowering and extremely motivating event. The 2 days were excellent and created a real comradery between assistants. We discovered the strength, courage and motivation to make changes to improve and transform our profession together. We have ideas and a voice, let's be brave enough to use it. Perfect setting to meet our peers and share experiences. Organization was first-class."
Tracy Jaggi
Philip Morris International
JOIN US IN MADRID
Madrid is a beguiling place with an energy that carries one simple message: this city really knows how to live.
Madrid has a lot of interesting attractions that offer both culture and amusement. The city is full of great monuments, like the royal palace, the Plaza Mayor or the many statuettes, and for people interested in art, the museums Del Prado, Reina Sofia or Thyssen have some of the most fantastic collections of famous Spanish painters like Velazquez, Goya, Picasso or Miro.
If you like to be entertained, Madrid has two big amusements parks (including the new Warner Bros park) and there are regular international concerts, big flea markets, parades and other activities going on.
To sport enthusiasts Madrid can offer everything from skiing (only 1 hour away by bus) during the winter, to golf all year round, as well as international sporting events and the possibility to practice nearly any sport at the University facilities.
If you like going out at night, Madrid has a very interesting nightlife throughout the whole week and which is available all year round. You can either go out for a tapa (Spanish snack), eat at a very nice restaurant, go to the cinema or one of the many theatres, or find nearly any type of bar or disco.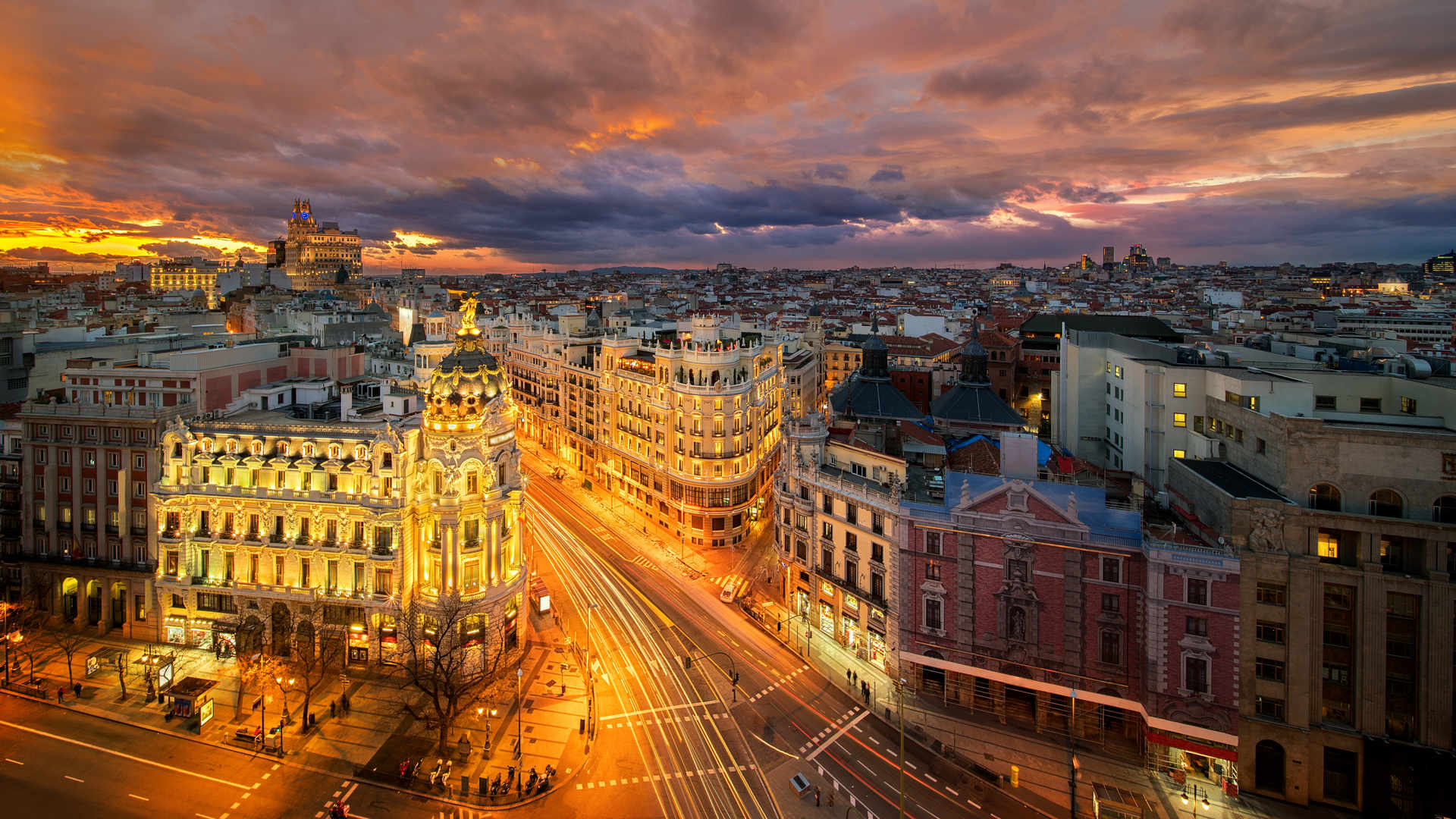 3RD ANNUAL AUTOMOTIVE THERMAL MANAGEMENT CONFERENCE 2020
21 – 22 January 2020, Berlin, Germany
3RD ANNUAL AUTOMOTIVE THERMAL MANAGEMENT CONFERENCE 2020
We are delighted to invite you to the 3rd Annual Automotive Thermal Management Conference that will be held in Berlin on January 21-22, 2020.
read more
4TH ANNUAL AUTOMOTIVE LIGHTWEIGHT MATERIALS CONFERENCE 2020
12 – 13 Nov 2020, Munich, Germany
4TH ANNUAL AUTOMOTIVE LIGHTWEIGHT MATERIALS CONFERENCE 2020
We are delighted to invite you to the 4th Annual Automotive Lightweight Materials Conference 2020 to be held in Munich, Germany on the 12-13 of November 2020.
read more