ABOUT CONFERENCE
We are happy to announce our 3rd Annual Logistics and Transportation Hybrid Conference which will be held 26th-27th of January 2023, in Warsaw, Poland and on BigMarker Platform.
Logistics become nowadays one of the most rapidly developing industries with a lot of new technologies.  At the present time, logistics companies implement cargo transportation services by land, air and water while adapting to the changing nature of the economic patterns and digitization.
Join us for an event which offers a meeting place for top manufacturers, researchers, academics,
decision-makers and other business professionals who are keen to share their knowledge and experience
in newest strategies in transportation and logistics industry and opportunities for further development.
The conference represents a unique opportunity for learning, exchanging opinions, and expanding one's
network enabled by live presentations followed by dynamic Q&A sessions – providing the attendees with
valuable insights from specialists in the sphere of transportation and logistics.
MEDIA PARTNER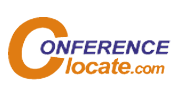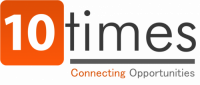 Supply chains; Problems in the traditional supply chain management
Predictive Process Monitoring
Intermodal transportations
Self-Driving Vehicles in Logistics
Logistics innovations and know-how
Cold Chain Challenges and Solutions
Warehouse management tools
RFID Chips
Last Mile Planning
OMS
Driverless autonomous trucks
Embedded technology for connection with customers
Iot technologies implementation
Who should attend
CEOs, VPs, Heads, Directors, Managers, R&Ds, Academics, Chemists, Technologists, Developers, Business Development, Scientists, Software developers of:
Roads & Transport Engineers
Logistics Professionals
Supply Chain Professionals
in Logistics industry
Consultants: Engineering,
Technical, Environmental
Sustainable mobility solutions
Mobility service operators & providers
Technology & supporting infrastructure
Transport Experts
Chips manufactures
Semiconductors manufactures
Machine Learning Experts
Software developers
2-DAYS Hybrid CONFERENCE INCLUDES
11+ different topics
2 panel discussions
networking with business professionals and industry experts
additional materials
If you would like to participate, kindly book your spot. The seats are limited.
Broadcast Link will be provided via email post registration.
08:30 – 09:00 CET
REGISTRATION & WELCOME DRINK
09:00 – 09:10 CET
OPENING REMARKS
09:10 – 09:30 CET
SPEED NETWORKING
09:30 – 09:40 CET
WELCOME & OPENING REMARKS FROM THE CHAIRMAN, OPENING REMARKS FOR ONLINE DELEGATES
09:40 – 10:20 CET
Identifying & Overcoming Road Blocks In Your Supply & Logistic though Proper Management Model – the Brazilian Situation + Q&A
10:20 – 11:00 CET
TBA + Q&A
11:00 – 11:15 CET
COFFEE BREAK & NETWORKING ROOM
11:15 – 12:35 CET
Session 2: Uncrewed Vehicle Implementation in the Supply Chain Management + Q&A
11:15 – 11:55 CET
Medical Drone Delivery Network: Opportunities and Challenges + Q&A
11:55 – 12:35 CET
TBA + Q&A
12:35 – 14:00 CET
NETWORKING & LUNCH
14:00 – 15:20 CET
Session 3: AI & ML in Logistics + Q&A
15:20 – 15:35 CET
COFFEE BREAK & NETWORKING
15:35 – 16:20 CET
SPONSORSHIP SLOT & Q&A
16:20 – 16:30 CET
CLOSING REMARKS
19:00 – 21:00 CET
DINNER & COCKTAIL
09:00 – 09:30 CET
REGISTRATION & WELCOME DRINK
09:30 – 09:40 CET
OPENING REMARKS
09:40 – 09:50 CET
WELCOME & OPENING REMARKS FROM THE CHAIRMAN, OPENING REMARKS FOR ONLINE DELEGATES
09:50 – 11:10 CET
Session 4: Time&Temperature-Controlled Transport: Cold Chain Challenges and Solutions + Q&A
11:10 – 11:25 CET
COFFEE BREAK & NETWORKING ROOM
11:25 – 12:45 CET
Session 5: Predictive Process Monitoring in Operational Logistics + Q&A
12:45 – 13:45 CET
NETWORKING & LUNCH
13:45 – 14:00 CET
CLOSING REMARKS AND EVALUATION TIME
Contact Us

Mary Eger
Conference Producer
Tel: +420 228 227 162
E-mail: mary.eger@bcfgroup.eu

Anastasia Grid
Marketing Manager
Tel.: +420 228 227 162
E-mail: anastasia.grid@bcfgroup.eu

ELIZAVETA DAUTINA
Marketing Manager
Tel: +420 228 227 162
E-mail: elizaveta.dautina@bcfgroup.eu

Daria Novoseltseva
Business Development
Tel.: +420 228 227 163
E-mail: daria.novoseltseva@bcf-events.com