ABOUT CONFERENCE
We are pleased to invite you to the 3rd Annual Wearable Injectors & Connected Devices Hybrid Conference, which will take place on the 17th – 18th of November 2022 at 09:00 CET in Berlin, Germany and online and the BigMarker platform.
The 3rd Annual Wearable Injectors & Connected Devices Hybrid Conference will gather leading experts and researchers from Medical Devices industry who are keen to share their knowledge and discuss Rapidly Advancing Technologies and Latest Trends & Innovations in the On-body devices design & development.
The conference represents a unique opportunity for learning, exchanging opinions, and expanding one's network enabled by live presentations followed by dynamic Q&A sessions as well as a panel discussion with some of the keynote speakers.
MEDIA PARTNER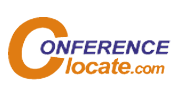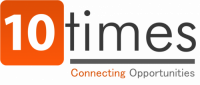 Next-Generation Wearable Device Development:

Innovative Materials for On-




body Devices Manufacturing, Cost-efficient Strategies, Product Testing Aspects: ISO




11608, Advanced Ways of Tissue Paper Application

On-body Devices For Health Monitoring:

Wearable Blood Pressure Monitors,




Biosensors, Connected ECG Monitors, Customized Delivery Devices;

Emerging AI Capabilities Applications in Wearable Devices:

Big Data




Challenges, Clinical Outcomes Predictions Mechanism, Wearables Software




Architecture;
Wearable Drug Delivery Devices:

Smart Clothing, Needle-free Injectors, Transdermal




Patch Development Complexity, Combined Wearable & Implantable Devices;

Wearable Injection Device Packaging Solution Innovations:

Prefilled Syringes




Requirements, Container Closure Integrity Mechanism Testing Methods, COPs Usage




Advantages; Latest Advances in Pharmaceutical Glass Manufacturing.
Who should attend
SVPs, VPs, Directors & Heads, Team Leaders, Engineers & Scientists,
Specialists, Managers and Consultants from:
Medical Device Development
Drug Delivery Innovation
Injectors
Materials Science and Selection
Connected Health
Device Development & Engineering
Device Data Generation
Packaging
Human Factors
Quality Assurance / Regulatory Affairs
Scientific Research
Process Development
Medical Marketing
Innovation
R & D
Business Development
2-DAYS Hybrid CONFERENCE INCLUDES
11+ different topics
panel discussion
networking with business professionals and industry experts
additional materials
If you would like to participate, kindly book your spot. The seats are limited.
Broadcast Link will be provided via email post registration.
8:30 – 9:00 CET
REGISTRATION & WELCOME DRINK
09:00 – 09:10 CET
OPENING REMARKS FROM BCF REPRESENTATIVE
09:10 – 09:30 CET
NETWORKING
9:30 – 9:40 CET
WELCOME & OPENING REMARKS FROM THE CHAIRMAN, CET OPENING REMARKS FOR ONLINE DELEGATES
9:40 – 10:20 CET
TBA + Q&A
10:20 – 11:00 CET
TBA + Q&A
11:00 – 11:15 CET
COFFEE BREAK
11:15 – 11:55 CET
Large Volume Injections: Handheld Devices and Wearables + Q&A
11:55 – 12:35 CET
TBA + Q&A
12:35 – 14:00 CET
NETWORKING LUNCH
14:00 – 14:20 CET
SPONSOR SLOT
14:20 – 15:00 CET
Sustainability in Primary Drug Containers + Q&A
15:00 – 15:40 CET
Smart Textile Wearables for Connected Health + Q&A
15:40 – 15:55 CET
COFFEE BREAK & NETWORKING
15:55 – 16:40 CET
Sponsorship Slot + Q&A
16:40 – 16:50 CET
CLOSING REMARKS
19:00 – 21:00 CET
Dinner & Cocktail
09:00 – 09:30 CET
REGISTRATION & WELCOME DRINK
09:30 – 09:40 CET
OPENING REMARKS FROM BCF REPRESENTATIVE
9:40 – 9:50 CET
WELCOME & OPENING REMARKS FROM THE CHAIRMAN, OPENING REMARKS FOR ONLINE DELEGATES
9:50 – 10:30 CET
TBA + Q&A
10:30 – 11:10 CET
A Smart Garment Designed To Save Lives + Q&A
11:10 – 11:25 CET
COFFEE BREAK
11:25 – 12:05 CET
How to Be Ready at Product Launch for Regulatory Submission anywhere around the Globe + Q&A
12:05 – 12:45 CET
TBA + Q&A
12:45 – 13:45 CET
LUNCH TIME
13:45 – 13:55 CET
CLOSING REMARKS AND EVALUATION TIME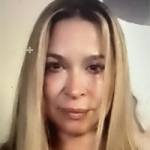 Amber Witteman
Founding Director
EPI-Watch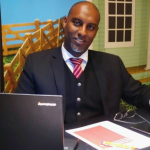 Mazin Gadir
Director of Strategic Partnerships
IQVIA