ABOUT CONFERENCE
We are pleased to invite you to the 3rd Annual Wearable Injectors & Connected Devices Online Conference, which will take place on the 17th – 18th of November 2022 at 15:00 CET on the BigMarker platform.
The 3rd Annual Wearable Injectors & Connected Devices Online Conference will gather leading experts and researchers from Medical Devices industry who are keen to share their knowledge and discuss Rapidly Advancing Technologies and Latest Trends & Innovations in the On-body devices design & development.
The conference represents a unique opportunity for learning, exchanging opinions, and expanding one's network enabled by live presentations followed by dynamic Q&A sessions as well as a panel discussion with some of the keynote speakers.
MEDIA PARTNER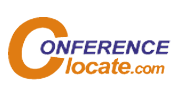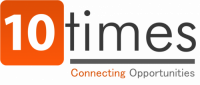 Next-Generation Wearable Device Development:

Innovative Materials for On-




body Devices Manufacturing, Cost-efficient Strategies, Product Testing Aspects: ISO




11608, Advanced Ways of Tissue Paper Application

On-body Devices For Health Monitoring:

Wearable Blood Pressure Monitors,




Biosensors, Connected ECG Monitors, Customized Delivery Devices;

Emerging AI Capabilities Applications in Wearable Devices:

Big Data




Challenges, Clinical Outcomes Predictions Mechanism, Wearables Software




Architecture;
Wearable Drug Delivery Devices:

Smart Clothing, Needle-free Injectors, Transdermal




Patch Development Complexity, Combined Wearable & Implantable Devices;

Wearable Injection Device Packaging Solution Innovations:

Prefilled Syringes




Requirements, Container Closure Integrity Mechanism Testing Methods, COPs Usage




Advantages; Latest Advances in Pharmaceutical Glass Manufacturing.
Who should attend
SVPs, VPs, Directors & Heads, Team Leaders, Engineers & Scientists,
Specialists, Managers and Consultants from:
Medical Device Development
Drug Delivery Innovation
Injectors
Materials Science and Selection
Connected Health
Device Development & Engineering
Device Data Generation
Packaging
Human Factors
Quality Assurance / Regulatory Affairs
Scientific Research
Process Development
Medical Marketing
Innovation
R & D
Business Development
2-DAYS ONLINE CONFERENCE INCLUDES
7+ different topics
2 Round Tables
networking with business professionals
and industry experts
post-conference materials
If you would like to participate, kindly book your spot. The seats are limited.
Broadcast Link will be provided via email post registration.
15:00 – 15:10 CET
WELCOME & OPENING REMARKS FROM THE CHAIRMAN
15:10 - 15:40 CET
Large Volume Injections: Handheld Devices and Wearables + Q&A
15:40 – 16:10 CET
Uncovering Hidden Cost Drivers For High-volume Medical Device Manufacturing + Q&A
16:10 – 16:20 CET
COFFEE BREAK
16:20 – 16:50 CET
Disrupting Healthcare via Digital Connectivity & Interoperability - Lessons Learnt from the Middle East + Q&A
16:50 – 16:55 CET
CLOSING REMARKS
15:00 – 15:10 CET
WELCOME & OPENING REMARKS FROM THE CHAIRMAN
15:10 – 15:40 CET
Smart Textile Wearables for Connected Health + Q&A
15:40 – 16:10 CET
A Smart Garment Designed To Save Lives + Q&A
16:10 – 16:20 CET
COFFEE BREAK
16:20 - 16:50 CET
How to Be Ready at Product Launch for Regulatory Submission anywhere around the Globe + Q&A
16:50 – 16:55 CET
CLOSING REMARKS