ABOUT THE CONFERENCE
We are pleased to welcome you to the 3nd Annual Woman Leadership Online Conference which will take place on the 24th of November 2021 at 15:00 CET on the BigMarker platform.
3nd Annual Woman Leadership Online Conference brings together active professionals, who will share experiences and opinions on modern leadership challenges and women's role.
3nd Annual Woman Leadership Online Conference is a great platform for learning, exchanging opinions, and expanding one's network enabled by live presentations followed by dynamic questions & answers sessions as well as panel discussions and workshops with keynote speakers.
MEDIA PARTNER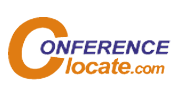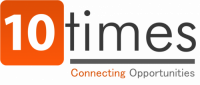 Women Self-Consciousness
Personal Branding and Storytelling
Working Treatment
All Woman leaders are welcome to join, in particular if you are interested in:
Self-Branding
Self-Development
Team Leadership
Work-life Balance
Professional Development
New Solutions for Women Leaders
Using Neuroscience to build Trust
Key Success Factor for Woman Leadership
Equally Treatment
Storytelling
Building Self-Consciousness and Trust
Value of Women Workforce
3-HOURS ONLINE CONFERENCE INCLUDES
4+ different topics

panel discussion
networking with business professionals and industry experts
additional materials
If you would like to participate, kindly book your spot. The seats are limited.
Broadcast Link will be provided via email post registration.