ABOUT THE CONFERENCE
We are pleased to welcome you to the 3rd Annual  Agritech & Smart Climate Agriculture Online Conference
which will take place on the 16th of June at 3:00 pm CET on BigMarker platform.
The 3rd Annual  Agritech & Smart Climate Agriculture Online Conference provides you the unique opportunity to discuss the latest pressing issues of Automotive industry and meeting the Senior Representatives and Academic Professionals in their field.
The 3rd Online Conference Agritech and Climate Smart Agriculture is a great platform for learning,
exchanging opinions, and expanding one's network enabled by live presentations followed by dynamic
questions & answers sessions as well as panel discussions and workshops with keynote speakers.
Agritech Costs
Sustainability in Agritech Final Products
Hardness Water Control
Climate Change
Disease Prevention in Agritech Final Products

Higher Quality Foods
Who should attend
Heads, VPs, CEOs, Directors, Managers of:
Innovation
Agriculture Investments
R&D
Agriculture Department
Precision Farming Solution Providers

Autonomous Features Experts
Engineering Design, Testing & Consulting
Software Developers
Product Developers
Nutritional Health Specialist
Robotic Biotech Developers
Harvesting Solution Providers
Start-Up Respresentatives
2-HOUR ONLINE CONFERENCE INCLUDES:
3+ different topics

panel discussion
networking with business professionals and industry experts
additional materials
If you would like to participate, kindly book your spot. The seats are limited.
Broadcast Link will be provided via email post registration.
15:00 – 15:05 CET
Welcome and opening remarks from the moderator
15:05 – 15:25 CET
The AgriTech IoT, where Are We Seeing the Most Cost-effective Innovations for Farmers and Innovators?+ Q&A
15:25 – 15:50 CET
AI Technology Potential to Support Large Scale Farm Management + Q&A
15:50 – 16:00 CET
BREAK
16:00 – 16:25 CET
Sustainable Intensification and Controlled Environment Agriculture+ Q&A
16:25 – 16:50 CET
How Can the use of Drones be Effective for Sustainable Agriculture + Q&A
16:50 – 17:00 CET
BREAK
17:00 – 17:25 CET
Digital Hydroponic Horticulture: Advantages and Challenges+ Q&A
17:25 – 17:50 CET
PANEL DISCUSSION: Hardness Water Control and Climate Change Overview
17:50 – 18:00 CET
CLOSING SESSION REMARKS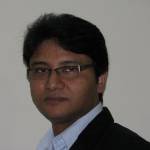 Nipun A Bhuyan
DGM- Strategy & Digitalization | Head- AgTech Inorganic Initiatives and Partnerships
Mahindra Group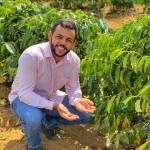 Daniel Martins
CEO
AgriPlant Inovação Rural
Steven Tompkins
Director of Market Development
Inmarsat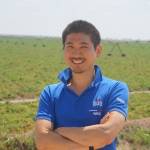 Hiro Tsutsy
Smart Agriculture Business Department Manager
KAGOME CO., LTD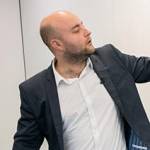 Adam Dixon
Co-Founder
Phytoponics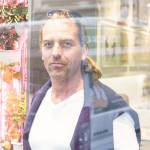 Gregory Lu
Founder & CEO
Natufia Labs