4th Annual Cleaning Products Sustainability Online Conference
18th of May 2021, 15:00 CET
BigMarker platform
ABOUT THE CONFERENCE
We are pleased to welcome you to the 4th Annual Cleaning Products Sustainability Online Conference
that will take place online on 18th May 2021 at 15:00 CET on BigMarker platform.
The conference brings together cleaning products manufacturers, chemical manufacturers, chemical
distributors and retailers. It is a unique opportunity to get the latest technical insights, manufacturing
trends, ingredient innovations and more from the keynote market leaders.
The conference goal is to advance life-cycle sustainability in the cleaning products industry by debating
key issues at a high-level event.
Use of Sustainability Metrics
Clean Ingredients for Products
Reused Plastic VS Single Use Plastic
Reduce Environmental Footprint
Applications Manager
Applications Manager
Brand Manager
Business Development Manager
Chemist
Chief Executive Officer
Chief Information Officer
Chief Technology Officer
Communications Manager
Director of Sustainability
Director of Marketing
Executive Director
Global Strategy Leader
Marketing Coordinator
Principal Scientist
Purchasing Director
R&D Manager
Research Fellow
Sales Manager Senior Scientist
Vice President
Chemicals and raw materials
producing companies
Benefits of 4th Annual Cleaning Products Sustainability Online Conference:
4+ different topics

networking with business professionals and industry experts

additional materials
If you would like to participate, kindly book your spot. The seats are limited.
Broadcast Link will be provided via email post registration.
15:00 – 15:05 CET
Welcome and Opening Remarks from the MODERATOR
15:05 – 15:25 CET
What Sustainable Cleaning Products Are about – A Definition by Ecocert + Q&A
15:25 – 15:50 CET
Optimized Enzyme Portfolio for Tomorrows Green and Safe Detergents + Q&A
15:50 – 16:00 CET
BREAK
16:00 – 16:25 CET
Contributing to the Goals of the EU Green Deal - A.I.S.E. Industry Voluntary Initiatives + Q&A
16:25 – 16:50 CET
How to Reduce Environmental Footprint by Implementing XOrbs Technology + Q&A
16:50 – 16:55 CET
CLOSING SESSION REMARKS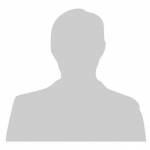 Sascha Nissen
Director of Sustainability
AISE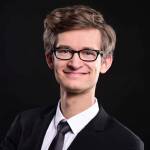 Felix Albrecht
Certification Officer
Ecocert IMO GmbH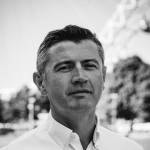 Christian Cullinane
Managing Director
Xeros Technology Group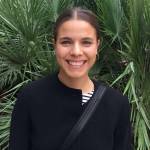 Sabrina Borello Kjær
Business Development Manager
Novozymes