ABOUT THE CONFERENCE
We are pleased to welcome you to the 4th Annual Agritech and Smart Climate Agriculture Online
Conference. Which will take place on the 31st of March 2022 at 15:00 pm CET on the BigMarker platform.
The 4th Annual Agritech and Smart Climate Agriculture Online Conference provides you the unique opportunity to discuss the latest pressing issues of Agriculture industry and meeting the Senior Representatives and Academic Professionals in their field.
The 4th Annual Agritech and Smart Climate Agriculture Online Conference is a great platform for learning, exchanging opinions, and expanding one's network enabled by live presentations followed by dynamic questions & answers sessions as well as panel discussions and workshops with keynote speakers 
MEDIA PARTNER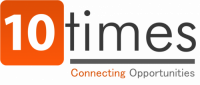 Soil Scanning

Advanced Precision Farming Technologies

AgRobotics
Climate Changes

Precision Farming
Heads, VPs, CEOs, Directors, Managers of:
Innovation
Agriculture Investments
R&D
Agriculture Department
Precision Farming Solution Providers
Autonomous Features Experts
Engineering Design, Testing & Consulting
Software Developers
Product Developers
Nutritional Health Specialist
Robotic Biotech Developers
Harvesting Solution Providers
Start-Up Respresentatives
3-HOURS ONLINE CONFERENCE INCLUDES
4+ different topics

panel discussion
networking with business professionals and industry experts
additional materials
If you would like to participate, kindly book your spot. The seats are limited.
Broadcast Link will be provided via email post registration.
15:00 – 15:05 CET
WELCOME AND OPENING REMARKS FROM THE MODERATOR
15:05 – 15:30 CET
Soil Scanning: Innovative ways to find the ideal terrain for cultivation + Q&A
15:30 – 15:55 CET
Agriculture 5.0 combined to Precision Farming: how medium and small size growers can use it + Q&A
15:55 – 16:05 CET
COFFEE BREAK
16:05 – 16:30 CET
AgRobotics: How to Make Soil Cultivations Easier and with no Impact on Workforce Numbers + Q&A
16:30 – 16:55 CET
Mapping a Pathway to a Competitive and Sustainable Production + Q&A
16:55 – 17:05 CET
COFFEE BREAK
17:05 – 17:30 CET
Future Worldwide Legal Issues + Q&A
17:30 – 17:55 CET
Panel Discussion: Climate Change
17:55 – 18:00 CET
CLOSING SESSION REMARKS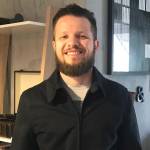 Daniel Azevedo Duarte
Partner
Dados Comunicação
SPEAKERS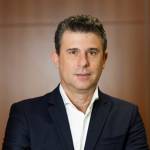 Fernando Degobbi Sambonovich
CEO
Coopercitrus Cooperativa de Produtores Rurais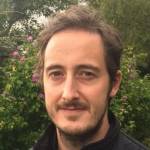 Owen Hewlett
Chief Technical Officer
The Gold Standard Foundation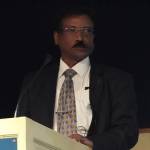 Mihir Mohanta
General Manager Supply Chain
Mother Dairy Fruit & Vegetable Pvt. Ltd.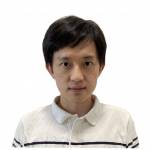 Don Tan
Director of Corporate Affairs
Pinduoduo
OUR PARTNERS
Contact Us

Maria Babenkova
Conference Producer
Tel.: +420 228 227 163
E-mail: mariia.babenkova@bcfgroup.eu

Karina Michailenko
Marketing Manager
Tel.: +420 228 227 162
E-mail: karina.michailenko@bcfgroup.eu

Daria Novoseltseva
Business Development
Tel.: +420 228 227 163
E-mail: daria.novoseltseva@bcf-events.com