3RD ANNUAL AUTOMOTIVE LIGHTWEIGHT MATERIALS CONFERENCE 2020
12 – 13 November 2020, Munich, Germany
ABOUT THE CONFERENCE
We are delighted to invite you to the 4th Annual Automotive Lightweight Materials Conference 2020 to be held in Munich, Germany on the 12-13 of November 2020.
The conference is dedicated to latest techniques, trends and strategies in lightweight automotive industry and interaction with top automotive leaders in various specializations.
This educational and informational conference will be focusing on key questions of designing lightweight structures and selecting the optimal combination of high strength steel, aluminum and reinforced plastics to help OEMs create the next generation of light vehicles meeting new regulatory standards on safety, emissions and performance.
The 4th Annual Automotive Lightweight Materials Conference 2020 will bring together engineers, managers, automotive specialists and others interested in latest technologies and strategies in lightweight automotive industry.
Lightweight design, materials and manufacturing processes

Mass, energy and aerodynamics

Complete Vehicle Engineering

Advanced Vehicle Technologies

Vehicle architecture engineering
Body structures

Technical Development

Composites

Polymers and Fluids

Materials Concepts

CO2 Technology innovations

Material development
Automotive manufacturing
Additive Manufacturing
Vehicle production
Weight reduction opportunities
Lightweight design application
Lightweight solutions and technologies
Lightweight materials using in automotive production
Multi-material combinations

Additive Manufacturing

Dissimilar Materials Joining

Plastics use in decreasing weight

Electric vehicles lightweight parts

 

Composite and hybrid solutions
WHAT OUR CLIENTS SAY ABOUT BCF?

"BCF deliver highly professional conferences around well thought out themes and topics. They excel in researching and bringing together top flight speakers to deliver insightful experiences about the rapidly changing nature of work. Their team are highly motivated and ready to 'go the extra mile' whenever needed"
John Blackwell
Quora

"In November 2017 I was an invited speaker at the BCF Cleaning Products Sustainability Conference in Barcelona. I found the experience to be very enlightening, educational and exciting. It was a great place to share my company's work in the field of sustainability, and also to build new connections in the industry"
Terry Kitagawa
The Clorox Company

"I was a speaker at a PA conference in Barcelona organised by BCF. They were a delight to work with; well organised, helpful, supportive and kind. The event was successful and had a wide range of presenters. The venue was excellent too"
Heather Baker
Baker Thompson Associates

"I have worked with BCF on several occasions. I have always been impressed by the professional level of event preparation and execution, the care taken of speakers and attendees, the venues selected and, above all, the quality of the presentations and debates. BCF staff are consistently helpful, cheerful and relaxed - thereby ensuring the smooth running of events"
Peter Wells
Cardiff Business School

"For me it was an very inspiring experience and BCF brought together very interesting and inspiring people. The agenda was thoughtful prepared and the whole event very well organized. It was a real pleasure to work with the BCF Team and they made the conference a great success"
Diana Wittig
EY

"The Executive Assistant European Conference 2018 was an empowering and extremely motivating event. The 2 days were excellent and created a real comradery between assistants. We discovered the strength, courage and motivation to make changes to improve and transform our profession together. We have ideas and a voice, let's be brave enough to use it. Perfect setting to meet our peers and share experiences. Organization was first-class."
Tracy Jaggi
Philip Morris International
JOIN US IN MUNICH
Welcome to Munich! The natural habitat of well-heeled power dressers and Lederhosenclad high-slappers, Mediterranean style street cafes and Mitteleuropa beer halls, highbrow art and high-tech industry, Germany's unofficial southern capital is a flourishing success story that revels in its own contradictions. If you're looking for Alpine clichés, they're all here, but the Bavarian metropolis has many an unexpected card down its Dirndl. But whatever else this city is, it's popular. Statistics show Munich is enticing more visitors than ever, especially in summer and during Oktoberfest, when the entire planet seems to arrive to toast the town. Munich's walkable center retains a small-town air but holds some world-class sights, especially art galleries and museums. Throw in royal Bavarian heritage, an entire suburb of Olympic legacy and a kitbag of dark tourism, and it's clear why southern Germany's metropolis is such a favorite among those who seek out the past but like to hit the town once they're done.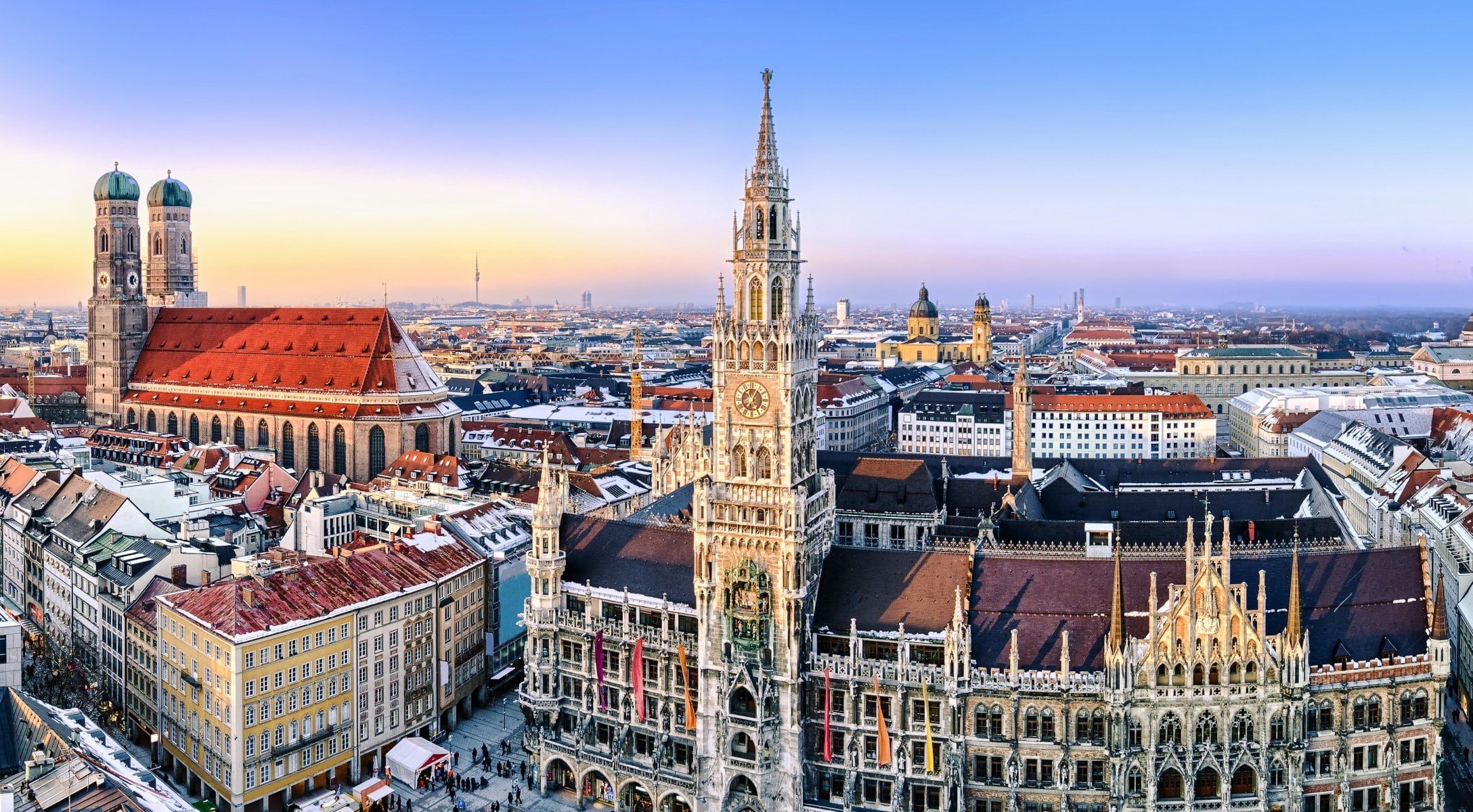 3RD ANNUAL VEHICLE RECYCLING CONFERENCE 2020
15 – 16 Oct 2020, Berlin, Germany
3RD ANNUAL VEHICLE RECYCLING CONFERENCE 2020
We are pleased to welcome you to the 3rd Annual Vehicle Recycling International Conference 2020 that will take place on October 15-16, 2020 in Germany, Berlin.
read more
SUSTAINABLE PACKAGING IN FOOD INDUSTRY CONFERENCE
12 – 13 Nov 2020, Amsterdam, Netherlands
SUSTAINABLE PACKAGING IN FOOD INDUSTRY CONFERENCE
We invite you to our conference "SUSTAINABLE PACKAGING IN FOOD INDUSTRY CONFERENCE" that will take place in Amsterdam on 12-13 November 2020.
read more