4th Annual Automotive Lightweight Materials Online Conference
12th of November 2020, 15:00 CET
BigMarker platform
ABOUT THE CONFERENCE
We are delighted to invite you to 4th Annual Automotive Lightweight Materials Online Conference, which will take place online on the 12th of November, 2020 at 15:00 CET on BigMarker.
Join us for an event which offers a meeting place for top manufacturers, researchers, academics, decision-makers and other business professionals who are keen to share their knowledge and experience in newest strategies in lightweight automotive industry and opportunities for further development. The conference represents a unique opportunity for learning, exchanging opinions, and expanding one's network enabled by live presentations followed by dynamic Q&A sessions – providing the attendees with valuable insights from specialists in the sphere of lightweight materials.
Vehicle production
Additive Manufacturing
Automotive manufacturing
Lightweight design application

Weight reduction opportunities

Composite and hybrid solutions
Lightweight solutions and technologies
Additive Manufacturing
Dissimilar Materials Joining
Multi-material combinations

Plastics use in decreasing weight

Electric vehicles lightweight parts
Lightweight materials using in automotive production
General Managers / Chief Engineers / Research Leads / Senior Managers / Department Managers / Deputy Managers / Supervisors / Senior Engineers / Senior Specialists from:
Composites


Body structures

Materials Concepts


Polymers and Fluids

Material development

Technical Development
CO2 Technology innovations
Complete Vehicle Engineering
Advanced Vehicle Technologies
Mass, energy and aerodynamics

Vehicle architecture engineering

Lightweight design, materialsand manufacturing processes
3-HOUR ONLINE CONFERENCE INCLUDES
4+ different topics

panel discussion
networking with business professionals and industry experts
additional materials
If you would like to participate, kindly book your spot. The seats are limited.
Broadcast Link will be provided via email post registration.
15:00 – 15:10 CET
Welcome and opening remarks from the moderator
15:10 – 15:35 CET
Increase of productivity and process optimization for lightweight material joining via MultiMaterial-Welding + Q&A
15:35 – 16:00 CET
Automotive Lightweighting Concepts Enabled By Polymer Design and Formulations + Q&A
16:00 – 16:05 CET
QUICK BREAK
16:05 – 16:30 CET
THERMOFIL HP- Innovative Solutions for Lightweighting Using Engineering Glass Fibre Reinforced Polypropylene in Automotive Industry + Q&A
16:30 – 16:55 CET
Reducing The Vehicle Weight By The Application Of Modern Polymer Formulations For Fuel Efficiency + Q&A
16:55 – 17:00 CET
QUICK BREAK
17:00 – 17:30 CET
Composites & 3D Printing in a Cost Effective Way in the Automotive Industry + Q&A
17:30 – 17:35 CET
CLOSING SESSION REMARKS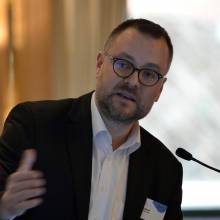 Christian Busch
Innovation Development Engineer
KVT-Fastening GmbH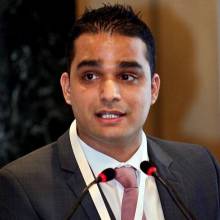 Varun Thakur
EMEA Application Technology Leader
Dow Europe GmbH
Ehimenmen Michael Inegbedion
Lead Engineer – Lightweight
Volvo Buses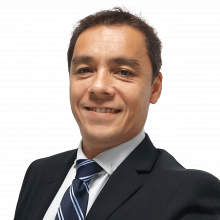 Nicolas Schlutig
Technical Manager QC & R&D Manager
Sumika Polymer Compounds S.A.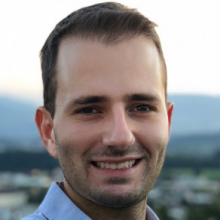 Ronan Antonelli
Composite Design Engineer
Sauber Group