ABOUT THE CONFERENCE
We are pleased to welcome you to the 4th Annual Plastic Recycling Conference that will take place in Berlin, Germany 8th-9th of December with online stream via BigMarker Platform (Hybrid version).
Join us for an event which offers a meeting place for top manufacturers, researchers, academics, decision-makers and other business professionals who are keen to share their knowledge and experience in the most recent trends of plastics recycling.
The conference represents a unique opportunity for learning, exchanging opinions, and expanding one's network enabled by live presentations followed by dynamic Q&A sessions – providing the attendees with valuable insights from the representatives from key industries of the related to plastics including packaging, food and beverage, retail, textiles, automotive, and construction will discuss and debate the latest research, sustainable product design, new manufacturing solutions, recycling and reuse of products and raw materials, as well as the latest and next-generation bio-sourced materials and solutions to create reusable, biodegradable and compostable products.
The 4th Annual Plastic Recycling Conference is a great platform for learning, exchanging opinions, and expanding one's network enabled by live presentations followed by dynamic questions & answers sessions as well as panel discussions and workshops with keynote speakers.
MEDIA PARTNER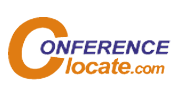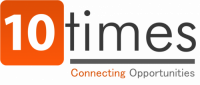 The Future of Plastics Recycling: Triboelectrostatic Separation; Artificial Intelligence, Robotics and Automated Learning; Plastic-Munching Bacterial Species; Chemical Recycling and Waste-To-X.
Sustainable Innovations: Non-Recyclable Plastic; A Plant Protein-Based Replacement; Triggerable Smart Polymer Material Systems; Sustainable Biocomposites; The Sustainable Potential of AI.
Circular Economy Principles to Plastic Pollution: Produce Plastics from Alternative Feedstocks; Plastic Waste as A Resource; Barriers to The Circular Economy; Sustainable Business Models; Technological Innovation in Processing for Increased Recycled Quality and Throughput.
Waste Management: Applications, Treatments, And Reuse of Plastics; Microplastic; Plastic-Free; Marine/Aquatic Clean-Up Technologies; Biodegradability Testing.
Environmental Impact: Environmental Concerns and Problems of Plastics; The Global Accumulation of Plastic Waste; Microplastics Contamination; Health Implications and Impacts.
08:30 – 09:00 CET
Registration and welcome drink
09:00 – 09:10 CET
Opening Remarks from BCF representative
09:10 – 09:30 CET
Networking
09:30 – 09:40 CET
Welcome and Opening Remarks from The Chairman, Opening Remarks for Online Delegates
09:40 – 11:00 CET
Session 1 : The Future Of Plastics Recycling + Q&A
11:00 – 11:15 CET
Coffee Break and Networking
11:15 – 12:35 CET
Session 2 : Sustainable Innovations + Q&A
12:35 – 14:00 CET
Lunch Time
14:00 – 14:20 CET
Sponsor Slot
14:20 – 15:40 CET
Session 3 : Circular Economy Principles to Plastic Pollution + Q&A
15:40 – 15:55 CET
Coffee break & Networking Working
15:55 – 16:15 CET
Panel Discussion: What are new challenges to develop more environmentally friendly products?
16:15 – 16:15 CET
Closing remarks
19:00 – 21:00 CET
Cocktail Reception and Networking Time
09:00 – 09:30 CET
Registration and welcome drink
09:30 – 09:30 CET
Opening Remarks from BCF representative
09:40 – 09:50 CET
WELCOME AND OPENING REMARKS FROM THE CHAIRMAN
09:50 – 11:10 CET
Session 4 : Waste Management + Q&A
11:10 – 11:25 CET
Coffee Break & Networking
11:25 – 12:45 CET
Session 5 : Environmental Impact + Q&A
12:45 – 13:45 CET
Lunch Time
13:45 – 13:55 CET
Closing remarks and Evaluation Time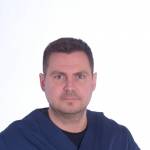 Eino Järvinen
Project Manager
Istekki Oy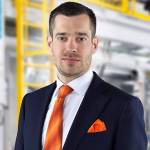 Franz-Xaver Keilbach
Global Application & Product Manager Circular Economy / Recycling
KraussMaffei Extrusion GmbH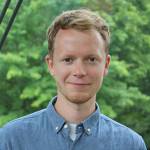 Maximilian Wende
Process Development for Polymer Recycling
Fraunhofer Institute for Process Engineering and Packaging IVV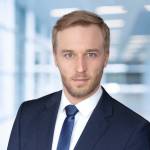 Luis Hoffmann
Technologist Polymer Recycling
Sulzer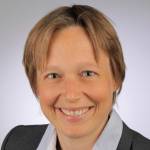 Hannah Mangold
Team Lead Polymer Recycling
BASF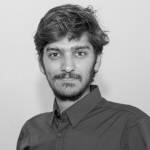 Siddharth Bagri
Specialist Recycling Technologies
Landbell AG für Rückhol-Systeme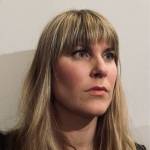 Malin zu Castell-Rüdenhausen
Senior Scientist
VTT Technical Research Center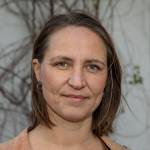 Malene Møhl, M.Sc
Special consultant; Technology, development and resources
The Technical and Environmental Administration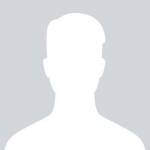 Dr Olivier Ceysson
Innovation & Sustainability Director
GERFLOR – The Flooring Group