ABOUT THE CONFERENCE
We are pleased to welcome you to the 4th Annual Vehicle Recycling Online Conference that will take place on the 25th of November 2021 at 15:00 CET on the BigMarker platform.
Join us for an event which offers a meeting place for top manufacturers, researchers, academics, decision-makers and other business professionals who are keen to share their knowledge and experience in the most pressing issues of vehicle dismantling.
The conference represents a unique opportunity for learning, exchanging opinions, and expanding one's network enabled by live presentations followed by dynamic Q&A sessions – providing the attendees with valuable insights from  the representatives of the biggest scrap metal recycling companies and leaders from automotive and manufacturing industries.
Trends in Vehicle Waste Elimination
Solutions for Vehicle Scrap Metals Waste
Automotive End-of-Life Regulations
Car Dismantling and Recycling
of Solid Materials
Vehicle repair specialists
Analysts of ELV and LCA
Remanufacturing managers
Circular economy specialists
Waste/Recycling policy makers
Electronic – Vehicle battery suppliers
Manufacturing and process engineers
Vehicle safety representatives
Solution technology managers
Recycling consultants and managers
Invironmental policy advisors and specialists
Vehicle dismantling and refurbishment
specialists
Manufacturing scrap recycling
and processing specialists
Engineers, administrators, managers,
analysts, directors, owners of
ELV recycling industry
Innovative Techniques for Vehicle Waste
Elimination
Supply chain, lowering materials cost
Circular Economy
15:00 – 15:05 CET
Welcome and opening remarks from the moderator
15:05 – 15:25 CET
Innovative Techniques and Industry Trends for Vehicle Waste Elimination + Q&A
15:25 – 15:50 CET
Circular Economy Solutions to Reduce Car Scrap Metals Waste + Q&A
15:50 – 16:00 CET
BREAK
16:00 – 16:25 CET
Broad Global Adoption of New Automotive End-of-Life Regulations + Q&A
16:25 – 16:50 CET
Aluminium alloy formulation from shredded end-of-life vehicles and other suitable scrap streams + Q&A
16:50 – 17:20 CET
PANEL DISCUSSION: Which External Factors Reveal True Importance of Vehicle Recycling Supply Chains?
17:20 – 17:30 CET
Closing remarks of the Chairman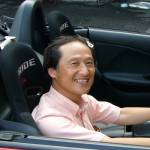 Minoru Goko
Vice President
NPO - Japan Automotive Recyclers Association Japan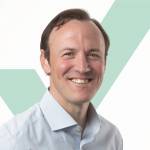 Tom Rumboll
CEO
SYNETIQ , UK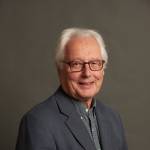 Geoff Scamans
Professor
Metallurgy at Brunel University and Chief Scientific Officer at Innoval Technology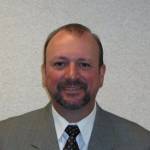 Michael R. Greene
Executive Director
Ohio Board of Motor Vehicle Repair
OUR PARTNERS
Contact Us

Gayane Melkonyan
Conference Producer
Tel.: +420 228 227 162
E-mail: Gayane.melkonyan@bcf-events.com

Karina Michailenko
Marketing Manager
Tel.: +420 228 227 162
E-mail: karina.michailenko@bcfgroup.eu

Daria Novoseltseva
Business Development
Tel.: +420 228 227 164
E-mail: daria.novoseltseva@bcf-events.com