5th Annual Inhalation & Respiratory Drug Delivery
Hybrid Conference
21st-22nd of October, 15:00 CET
BigMarker platform
ABOUT CONFERENCE
We are delighted to invite you 5th  Annual Inhalation & Respiratory Drug Delivery Hybrid Conference that will be held Online on 21st - 22nd of October, 2021 at 15:00 CET in Prague, Czech Republic.
5th Annual Inhalation & Respiratory Drug Delivery Online Conference will give you a unique opportunity to discuss latest trends and innovations in inhalation technologies, the new challenges and approaches of the inhaler models on the market. The agenda also features the digital future of effective respiratory devices, key studies on the latest trends in inhalation devices and personalized treatments with large and small molecules for different respiratory diseases.
The event is modeled for the senior manager representatives, experts and main decision makers who are interested to be acquainted with the latest approaches and inventions of the respiratory drug products delivery field.
Nebulizers For Pulmonary Delivery
Modifications Of  Drug Delivery
Challenges in the formulation
Present And Future Opportunities In Inhalation 
Drug Carrier For Inhaled Formulations
Trends And Innovations In The Field Of Micronization 
Challenges In Inhaler Development
Innovative Delivery Routes
Nano drug delivery 
Characterization Tools for ONIDPs 
Digital Health Technology 
Triple combination inhalers
Design and Functionality in DPI
Who should attend
CEOs / VPs / Drug Developers / Academics and Researchers /
 CROs / Scientists and Medical Doctors of:
E-Health
Inhalation
Respiratory Medicine
Generics & Respiratory

Respiratory Regulations

Inhalation Drug Delivery
Respiratory Pharmacology
Medical Devices & Injectors
Inhaled Formulation Science
Respiratory Drug Development
Inhalation Device Development
Inhalation Process Development
Inhalation Product Development
Metered Dose Inhaler Development
Device Development and Engineering
Inhalation Drug Delivery Technologies
Outsourcing
Respiratory R&D
Connective Health
Inhalation Devices
Medical Marketing
Scientific Research
Device Engineering
Pulmonary Disease
Process Development
Inhaled Dosage Forms
Business Development
Respiratory Regulations
Particle Characterisation
Drug Delivery Innovation
Respiratory Pharmacology
New Delivery Technologies
8:30 – 9:00 CET
Registration & Networking
9:00-9:20 CET
Welcome & Opening Remarks from the Chairman
9:20-9:50 CET
Speed Networking
9:50-10:20 CET
Evolution In Nebulizers For Pulmonary Delivery
10:20-10:30 CET
Q&A Session
10:30-11:00 CET
Networking Coffee Break
11:00-11:30 CET
Modifications Of Drug Delivery Device To The Lung
11:30-12:00 CET
Challenges In The Formulation Of DPI
12:00-12:20 CET
Q&A Session
12:20-13:30 CET
Lunch & Networking
13:30-14:00 CET
Next Generation Drug Carrier For Inhaled Formulations
14:00-14:30 CET
Trends And Innovations In The Field Of Micronization Of Inhalation Products
14:30-14:50 CET
Q&A Session
14:50-15:20 CET
Networking Coffee Break
15:20-15:50 CET
Challenges In Inhaler Development; Design And Manufacture
15:50-16:20 CET
Formulating For Innovative Delivery Routes
16:20-16:50 CET
PANEL DISCUSSION: Present And Future Opportunities In Inhalation Platforms
16:50-17:20 CET
Q&A Session
17:20-17:30 CET
Closing Session Remarks
19:00-21:00 CET
Traditional Czech Dinner
8:30 – 9:00 CET
Registration & Networking
9:00-9:10 CET
Welcome & Opening Remarks from the Chairman CHAIRMAN: Heiner Lehr, Faromatics
9:10-9:40 CET
Opportunities & Challenges In Nano Drug Delivery
9:40-10:10 CET
Developing Advanced Characterization Tools For ONIDPs
10:10-10:30 CET
Q&A Session
10:30-11:00 CET
Networking Coffee Break
11:00-11:30 CET
How Digital Health Technology Can Contribute To Asthma Care
11:30-12:00 CET
Q&A Session
12:00-13:00 CET
Lunch & Networking
13:00-13:30 CET
Triple Combination Inhalers: Developing & Product Lifecycle
13:30-14:00 CET
Pitfalls And Opportunities In Design And Functionality In DPI
14:00-14:30 CET
Q&A Session
14:30-14:50 CET
Closing Session Remarks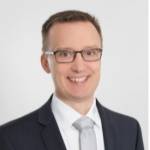 Laackmann Laackmann
Sales Director Inhalation Technology
Sales Director Inhalation Technology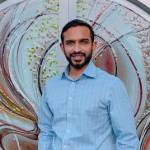 Mayur Patel
Pharma Digital Innovation Expert - Managing Consultant
PA Consulting