ABOUT THE CONFERENCE
We are pleased to welcome you to the 5th Annual Cleaning Product Sustainability and Formulation Conference that will take place in Milan, Italy on the 17th-18th of November and online on the BigMarker Platform (Hybrid version).
The conference's goal together cleaning products manufacturers, chemical manufacturers, chemical distributors and retailers. It is a unique opportunity to get the latest technical insights, manufacturing trends, ingredient innovations and more from the keynote market leaders. The conference's goal is to advance life-cycle sustainability in the cleaning products industry by debating key issues at a high-level event.
The 5th Annual Cleaning Product Sustainability and Formulation Conference is a great platform for learning, exchanging opinions, and expanding one's network enabled by live presentations followed by dynamic questions & answers sessions as well as panel discussions and workshops with keynote speakers.
MEDIA PARTNER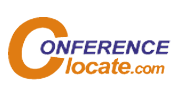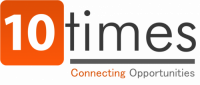 VENUE
Starhotels Tourist
Viale Fulvio Testi 300, Bicocca - Zara, 20126 Milan, Italy

The Sustainability of New Reality and Metrics: Use of metrics to encourage innovation and the shift to a circular economy, Updates of the Sustainability
Green Ingregients: Green Surfactants Products, Developments are occurring in green surfactants, Reduce Environmental Footprint
Packaging: Innovation in Sustainable Packaging, Reduction of the volume of plastic waste, The evolution of the legal environment in Europe concerning packaging
Formulation: Using of the sustainability metrics, Operational efficiency
General Managers / Chief Engineers / Research Leads / Senior Managers / Department Managers / Deputy Managers / Supervisors / Senior Engineers / Senior Specialists from:
R&D representatives
Packaging producers
Retailers and distributors
Health and environment related NGOs
Corporate Social Responsibility managers
Cleaning products brand and product owners
Chemicals and raw materials producing companies
Sustainability and environment management leaders
2-DAYS HYBRID CONFERENCE INCLUDES
11+ different topics
Panel Discussion
Networking with business professionals and industry experts
Post-conference materials
Video Recording
Lunches and Dinner
Coffee Breaks
If you would like to participate, kindly book your spot. The seats are limited.
Broadcast Link will be provided via email post registration.
9:00 – 9:30 CET
REGISTRATION & WELCOME DRINK
9:30 – 9:40 CET
OPENING REMARKS FROM BCF REPRESENTATIVE
9:40 – 10:10 CET
NETWORKING
10:10 – 10:20 CET
WELCOME & OPENING REMARKS FROM THE CHAIRMAN, OPENING REMARKS FOR ONLINE DELEGATES
10:20 – 11:00 CET
CRISIS IS OPPORTUNITY FOR INNOVATION + Q&A
11:00 – 11:50 CET
INDUSTRY COLLABORATION TO DELIVER ON THE EUROPEAN GREEN DEAL CIRCULAR ECONOMY OBJECTIVES + Q&A
11:50 – 12:10 CET
COFFEE BREAK
12:10 – 13:00 CET
CLEANING SOLUTIONS TOWARD SUSTAINABILITY +Q&A
13:00 – 14:00 CET
NETWORKING LUNCH
14:00 – 14:40 CET
REVOLUTIONIZING THE LAUNDRY DETERGENT MARKET WITH REWOFERM® RL 100 + Q&A
14:40 – 15:30 CET
GREEN INGREDIENTS + Q&A
15:30 – 16:20 CET
WHAT TO EXPECT & CONSIDER WHEN ENGAGING ON A STRATEGIC TRANSACTION + Q&A
16:20 – 17:10 CET
ESG WITHIN FACILITIES MANAGEMENT + Q&A
17:10 – 17:20 CET
CLOSING REMARKS FROM CHAIRMAN
17:20 – 17:40 CET
COFFEE BREAK
09:00 – 09:30 CET
REGISTRATION
09:30 – 09:40 CET
OPENING REMARKS FROM BCF REPRESENTATIVE
09:40 – 09:50 CET
WELCOME AND OPENING REMARKS FROM THE CHAIRMAN
09:50 – 10:40 CET
INNOVATION IN PACKAGING & ORGANIZATIONAL PROCESSES TO FOSTER SUSTAINABILITY IN THE CLEANING PRODUCT SECTOR + Q&A
10:40 – 11:30 CET
MORE THAN A BUZZWORD – HOW MONDI IS TRANSFORMING ITS PORTFOLIO TO MORE SUSTAINABLE PACKAGING SOLUTIONS + Q&A
11:30 – 12:00 CET
COFFEE BREAK
12:00 – 12:50 CET
IS YOUR PACKAGING SUSTAINABLE THROUGHOUT THE ENTIRE LIFECYCLE? + Q&A
12:50 – 13:40 CET
HOW MCBRIDE IS DRIVING THE REDUCTION OF PLASTIC THAT TURNS INTO WASTE + Q&A
13:40 – 14:00 CET
PANEL DISCUSSION What Are New Challenges to Develop More Environmentally Friendly Products?
14:00 – 14:10 CET
CLOSING REMARKS FROM CHAIRMAN
14:10 – 15:00 CET
NETWORKING LUNCH