ABOUT THE CONFERENCE
We are pleased to welcome you to the 5th Annual Cleaning Product Sustainability and Formulation Conference that will take place in Milan, Italy on the 17th-18th of November and online on the BigMarker Platform (Hybrid version).
The conference's goal together cleaning products manufacturers, chemical manufacturers, chemical distributors and retailers. It is a unique opportunity to get the latest technical insights, manufacturing trends, ingredient innovations and more from the keynote market leaders. The conference's goal is to advance life-cycle sustainability in the cleaning products industry by debating key issues at a high-level event.
The 5th Annual Cleaning Product Sustainability and Formulation Conference is a great platform for learning, exchanging opinions, and expanding one's network enabled by live presentations followed by dynamic questions & answers sessions as well as panel discussions and workshops with keynote speakers.
MEDIA PARTNER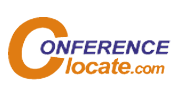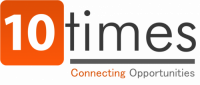 The Sustainability of New Reality and Metrics: Use of metrics to encourage innovation and the shift to a circular economy, Updates of the Sustainability
Green Ingregients: Green Surfactants Products, Developments are occurring in green surfactants, Reduce Environmental Footprint
Packaging: Innovation in Sustainable Packaging, Reduction of the volume of plastic waste, The evolution of the legal environment in Europe concerning packaging
Formulation: Using of the sustainability metrics, Operational efficiency
General Managers / Chief Engineers / Research Leads / Senior Managers / Department Managers / Deputy Managers / Supervisors / Senior Engineers / Senior Specialists from:
R&D representatives
Packaging producers
Retailers and distributors
Health and environment related NGOs
Corporate Social Responsibility managers
Cleaning products brand and product owners
Chemicals and raw materials producing companies
Sustainability and environment management leaders
2-DAYS HYBRID CONFERENCE INCLUDES
11+ different topics
Panel Discussion
Networking with business professionals and industry experts
Post-conference materials
Video Recording
Lunches and Dinner
Coffee Breaks
If you would like to participate, kindly book your spot. The seats are limited.
Broadcast Link will be provided via email post registration.
08:30 – 09:00 CET
Registration and welcome drink
09:00 – 09:10 CET
Opening Remarks from BCF representative
09:10 – 09:30 CET
Networking
09:30 – 09:40 CET
Welcome and Opening Remarks from The Chairman, Opening Remarks for Online Delegates
09:40 – 11:00 CET
Session 1 : The Sustainability Of New Reality and Metrics + Q&A
11:00 – 11:15 CET
Coffee Break and Networking
11:15 – 12:35 CET
Session 2 : Green Ingredients +Q&A
12:35 – 14:00 CET
Lunch Time
14:00 – 14:20 CET
Sponsor Slot
14:20 – 15:40 CET
Session 3 : Packaging + Q&A
15:40 – 15:55 CET
Coffee break & Networking Working
15:55 – 16:15 CET
Panel Discussion: What are new challenges to develop more environmentally friendly products?
16:15 – 16:15 CET
Closing remarks
19:00 – 21:00 CET
Cocktail Reception and Networking Time
09:00 – 09:30 CET
REGISTRATION
09:30 – 09:30 CET
Opening Remarks from BCF representative
09:40 – 09:50 CET
WELCOME AND OPENING REMARKS FROM THE CHAIRMAN
09:50 – 11:10 CET
Session 4 : Formulation + Q&A
11:10 – 11:25 CET
Coffee Break & Networking
11:25 – 12:45 CET
Session 5 : Product Testing + Q&A
12:45 – 13:45 CET
Lunch Time
13:45 – 13:55 CET
Closing remarks and Evaluation Time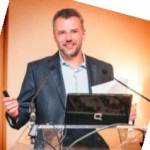 Sascha Nissen
Director of Sustainability
AISE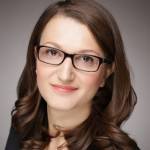 Dr. Alexandra Trambitas
Head of Applied Innovation EMEA for the PL Cleaning Solutions
Evonik Operations GmbH; Division Nutrition & Care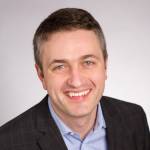 Fabio Peyer
Head Of Sustainability, Flexible Packaging
Mondi Group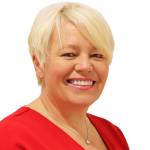 Yvonne Taylor
Global Head of Cleaning
OCS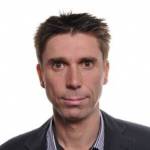 Maarten Dubios
Director Sustainability & Circular Economy
Deloitte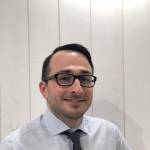 Aymerick Leteneux
Product Development Packaging Specialist for the Liquid Division
McBride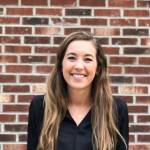 Alexis Swanson
Global Sustainability & Product Marketing Manager
Liquibox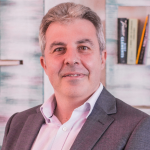 Andre Chieffi
R&D Senior Manager
Reckitt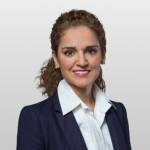 Stefanie Hoffmann
Global Business Communications Manager for Home & Personal Care
Dow
OUR PARTNERS