ABOUT THE CONFERENCE
The 6th Annual Sustainable Cleaning Products and Formulation Conference will take place on the 16rd-17th of November in Prague, Czechia. This 6th edition will cover sustainability metrics, green ingredients, sustainable packaging, formulation and hygiene and consumer impacts.
With advancements in biotechnology, more enzymes, probiotics, and biosurfactants are becoming commercially available, shifting the industry towards new ways to clean. With the sustainability efforts of most cleaning product firms focusing on reducing environmental footprints. With growing concerns about sustainable sources of raw materials, the Green Ingredients session covers important developments.
The 6th Annual Sustainable Cleaning Products & Formulation Conference is a great platform for learning, exchanging opinions, and expanding one's network enabled by live presentations followed by dynamic questions & answers sessions as well as panel discussions and workshops with keynote speakers.
The 2 Days of the conference will include Q&A sessions as well as a panel discussion, round tables with some of the keynote speakers', opportunity to communicate in formal and informal atmosphere.
MEDIA PARTNER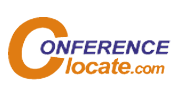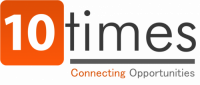 Consumer Impacts: Trends For Home Care; Covid 19; Supply Chain; Outstandingly Low Carbon Footprint
Green Ingridients: 100% Biobased, Segregated Ethoxylated Surfactants, HPI For Home Care, Biosurfactants
Formulation: Sustainability Metrics; Net Emissions
Hygiene: Cleaning For Health; Laundry Products, Validation
Packaging And Supply Chain: Green Package
Waste Reduction, Supply Chain, Cost Optimization
General Managers, Chief Engineers, Research Leads, Department Managers,
Deputy Managers, Supervisors, Senior Engineers, Senior Specialists:
R&D representatives
Packaging producers
Retailers and distributors
Health and environment related NGOs
Corporate Social Responsibility managers
Cleaning products brand and product owners
Chemicals and raw materials producing companies
Sustainability and environment management leaders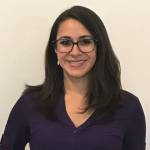 Delia Galindo
Senior Formulation Chemist | Home Care
Innospec Performance Chemicals