ABOUT THE CONFERENCE
We are glad to welcome everyone on the 7th Annual Automotive Lightweight Materials Hybrid Conference that will take place on the 20th-21st of April 2023 in Munich, Germany, and will be broadcast on the BigMarker platform.
The Automotive Lightweight Materials Market Growing Rapidly with Significant CAGR From 2022-2026
Research and development into lightweight materials is essential for lowering their cost, increasing their
ability to be recycled, enabling their integration into vehicles, and maximizing their fuel economy benefits.
During the 7th Annual Automotive Lightweight Hybrid Conference we will have the opportunity to see
the latest automotive technologies and lightweight researches.
The 7th Annual Automotive Lightweight Hybrid Conference is a great platform for learning,
exchanging opinions, and expanding one's network enabled by live presentations followed by dynamic
questions & answers sessions as well as panel discussions and workshops with keynote speakers.
MEDIA PARTNER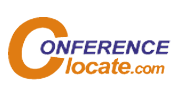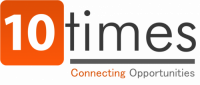 Lightweight structural materials; using lightweight materials in hybrid electric,
plug-in hybrid electric and electric vehicles
Research and development into lightweight materials is essential for lowering their cost
Increasing cost-effectiveness, efficiency, safety and performance in automotive lightweight
New manufacturing processes and technical know-how
Joining trends. Joining and Method of joining non-metallic and metallic components
Innovations and new technologies, opportunities and challenges in lightweight Industry
Materials used in automotive industry. Glass materials, carbon materials and coating
materials used in automotive industry
CEOs, Vps, Heads, Directors, Managers, R&Ds, Academics, Chemists, Technologists, Developers,
Scientists of:
Lightweight Materials
Equipment Design and Manufacture
Materials Sourcing and Advisory
Materials Supplies
Composite Manufacturing
Nanomaterials and Technologies
Lithium & Raw Materials Sourcing
Vehicle Technologies
Body-In-White (BIW) Engineering
Strategy, Projects, & Public Affairs
Nanomaterials Research
Cost Reduction Strategies
Advanced Engineering
Material Specifications
Purchasing and Sourcing
Automotive Technologies
Vehicle Body Manufacturing
From the following industries and companies:
Automotive OEMs
Bonding and Adhesive Suppliers
Associations and Alliances
Automotive Lightweight Materials
Joining & Forming Technologies
Tier 1 Vehicle Manufacturers
Materials Science and Engineers
Composites and Coatings Suppliers
Advanced Composite Suppliers
Welding Engineers & Equipment
Consultants and Advisors
Automotive Researchers
Corrosion, Coatings, and Simulation
Additive Manufacturing
Electrical Equipment Manufacturers
Legal and Compliance Services
Fastening Suppliers (SPRs)
Emissions Management
Engineering Design Companies
Environmental Program Experts
EV & HEV Researchers
Other Professional Services
2-DAYS HYBRID CONFERENCE INCLUDES
11+ different topics

panel discussions
networking with business professionals and industry experts
additional materials
If you would like to participate, kindly book your spot. The seats are limited.
Broadcast Link will be provided via email post registration.
09:00 – 09:30 CET
REGISTRATION & ACQUAINTANCE
09:30 – 09:40 CET
OPENING REMARKS
09:40 – 10:00 CET
Speed Networking
10:00 – 10:40 CET
Lighteweight Materials in Automotive field + Q&A
10:40 – 11:00 CET
Optimised Compression-RTM for a Thermoplastic CFRP Passenger Car Door + Q&A
11:20 – 11:40 CET
COFFEE BREAK
11:40 – 12:20 CET
Cost Reduction and Process Optimization + Q&A
12:20 – 12:50 CET
CFRP for Enhanced Payload & Crash Protection – Pultruded at Low Cost + Q&A
12:50 – 15:00 CET
NETWORKING LUNCH
15:00 – 15:30 CET
PANEL DISCUSSION: Innovations, Opportunities and Challenges in the Lightweight Materials Industry
15:30 – 16:50 CET
Session 3: Joining + Q&A
15:30 – 16:10 CET
Lighteweight Materials in Automotive field + Q&A
16:50 – 17:00 CET
Closing remarks
19:00 – 21:00 CET
Networking Dinner
09:00 – 09:30 CET
REGISTRATION & ACQUAINTANCE
09:30 – 09:40 CET
OPENING REMARKS
09:40 – 11:20 CET
Session 1: Carbon Materials Used in Automotive Industry + Q&A
11:20 – 11:40 CET
Coffee Break
11:40 – 13:00 CET
Session 2: Glass Materials Used in Automotive Industry + Q&A
13:00 – 15:00 CET
Networking Lunch
15:00 – 15:30 CET
PANEL DISCUSSION: Innovations, Opportunities and Challenges in the Lightweight Materials Industry
15:30 – 16:50 CET
Session 3: Coating Used in Automotive Industry
16:50 – 17:00 CET
CLOSING REMARKS
19:00 – 21:00 CET
NETWORKING DINNER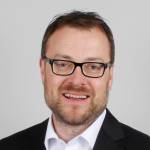 Busch Christian
Business Development Manager
Bossard Deutschland GmbH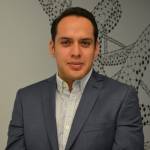 Oscar Molina
Mechanical engineer and Master in Materials Science and Engineering
3M Glass Bubbles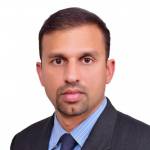 Muhammad Yasir
Senior material expert
Forvia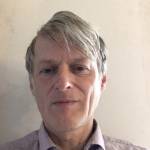 David Norman
Core CAE methods and materials
NIO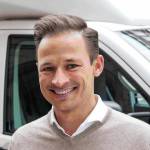 Gerret Kalkoffen
CEO
CarbonTT (Carbon Truck & Trailer GmbH)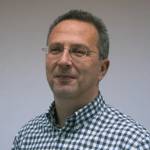 Nikos Pantelelis
Director
Synthesites SNC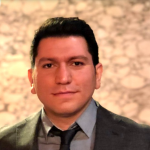 Amir Mohammad
R & D project engineer in material and process
TENNECO AUTOMOTIVE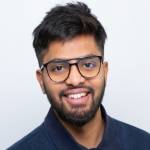 Sai Vardhan Chennoju
Senior Consultant in Strategic Sustainability Management
Automotive Management Consulting GmbH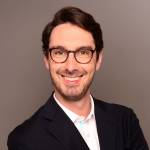 Jérôme Favero
Head of automotive steel solutions
ArcelorMittal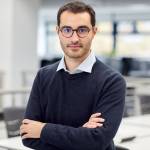 Bosco Lopez
Scout for technology and innovation
Robert Bosch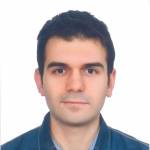 Özak Durmuş
Product Sustainability Leader
Ford Otosan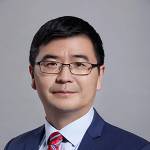 Jeff Wang
Site Director
General Motors
OUR PARTNERS