ABOUT THE CONFERENCE
We are delighted to announce that our online conference «Additive Manufacturing in the
Automotive Industry» will take place on Thursday, April 22, at 3 pm CET
on BigMarker platform.
The aim of the conference is to offer prospective attendees a chance to learn about and to look
at opportunities and challenges of using different processes of 3D printing in their professional
field of automotive industry.
The «Additive Manufacturing in the
Automotive Industry» conference is designed around
key targets: learning, exchanging opinions, and networking enabled by live presentations
followed by dynamic questions & answers sessions as well as panel discussion with keynote
speakers.
3D Printing

Additive Manufacturing

Rapid Prototyping

Lightweight Materials
Advanced Manufacturing
3D Printing Materials

Future Automotive

Digital Manufacturing
Who should attend
Directors, CEOs, Presidents, VPs, General Managers, Heads of Departments, Executives, Key Engineers, Senior Materials Scientists, Consultants from:
Digital Manufacturing
R&D Material Engineering
Product Design & Development
Innovations
Technical Development
Lightweight materials
Metal 3D Printing
Parts & Components Supply
Online Conference Includes:
3+ different topics

panel discussion
networking with business professionals and industry experts
additional materials
If you would like to participate, kindly book your spot. The seats are limited.
Broadcast Link will be provided via email post registration.
15:00 – 15:05 CET
Welcome and opening remarks from the moderator
15:05 – 15:25 CET
How Additive Manufacturing Leads to Innovative Lightweight Product Design For ICE&EV Components of Automotive?+ Q&A
15:25 – 15:50 CET
AM Boost in Automotive Sector + Q&A
15:50 – 16:00 CET
BREAK
16:00 – 16:25 CET
Car Design with Full-color 3D Printing Technology + Q&A
16:25 – 16:50 CET
Advanced Car Personalization with Digital Manufacturing + Q&A
16:50 – 17:00 CET
BREAK
17:00 – 17:20 CET
How Additive Manufacturing Software Can Drive Companies Towards Success in the Automotive Industry+ Q&A
17:20 – 17:25 CET
CLOSING SESSION REMARKS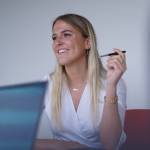 Aline Bauwens
Team Lead Growth & Business Development
Twikit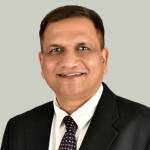 Rabindra Sah
Chief Engineer - Strategic Projects
Tata Technologies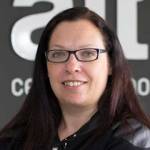 Berta Gonzalvo Bas
Research Director
AITIIP Centro Tecnológico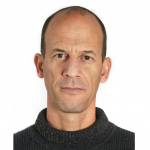 Yariv Sade
Director of Product Application Engineering
Stratasys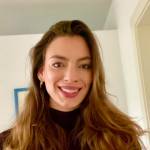 Louise Vandaele
Account Manager
Materialise Software