ABOUT THE CONFERENCE
We are pleased to welcome you to the Advanced eSim Online Conference which will take place on the 17th of November 2021 at 15:00 CET on the BigMarker platform.
Advanced eSim Online Conference provides you the unique opportunity to discuss the latest challenges of Telecom industry and meeting the Senior Representatives and Academic Professionals in their field.
Advanced eSim Online Conference is a great platform for learning, exchanging opinions, and expanding one's network enabled by live presentations followed by dynamic questions
& answers sessions as well as panel discussions and workshops with keynote speakers.
5g in the future eSim projects
eSim and Blockchain
eSim Cyber Security
Modern MNO
Handling M2M Massive Access
Who should attend
VPs, CEO, CTOs, CIOs, Directors, Heads of, Senior Managers, Managers from:
M2M (Machine-to-Machine)
IoT (Internet Of Things)
Big Data
Cloud Services
Telematics
Smart Metering
Product Development
Smart Innovations
Smart Cities
Connected Car
Connected Home
Smart Grid
Developers (software, embedded and IoT)
Integration specialists Data Scientist
Embedded Engineering
Operations Innovation
Corporate Strategy
Security
Manufacturing Automation
Systems Analysts
Enterprise & Systems Integration
Software Development
Smart Innovations
Sourcing
eSIM
15:00 – 15:05 CET
Welcome and opening remarks from the moderator
15:05 – 15:30 CET
THE GROWTH OF ESIM TECHNOLOGY WITH THE 5G + Q&A
15:30 – 15:55 CET
The adoption of the Hybrid Networks (private and public) + Q&A
15:55 – 16:05 CET
BREAK
16:05 – 16:30 CET
Cyber Security in future eSim projects + Q&A
16:30 – 16:55 CET
3 ways not to screw up your eSIM design
16:55 – 17:05 CET
BREAK
17:05 – 17:30 CET
PANEL DISCUSSION:
Best Practices of the eSIM Implementation
17:30 – 17:35 CET
CLOSING SESSION REMARKS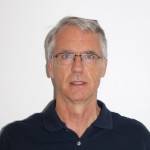 Christian Regnier
Founder and President
PRIVINNET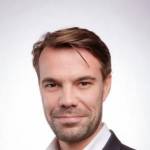 Cyril Caillaud
Head of eSim
NXP Semiconductors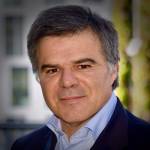 Philippe Lucas
Executive Vice President Innovation Devices and Partnerships
Orange
OUR PARTNERS
Contact Us

Ambrogio Paoletti
Conference Producer
Tel.: +420 228 227 163
E-mail: ambrogio.paoletti@bcf-events.com

Elizaveta Dautina
Marketing Manager
Tel.: +420 228 227 162
E-mail: elizaveta.dautina@bcfgroup.eu

Daria Novoseltseva
Business Development
Tel.: +420 228 227 164
E-mail: daria.novoseltseva@bcf-events.com