ABOUT THE CONFERENCE
We are delighted to invite you to Annual Indoor Farming Conference 2020 that will be held in 24 – 25 Nov 2020, Kraków on 24-25 of November, 2020
Annual Indoor Farming Conference 2020 will give you the unique opportunity to discuss the most pressing issues and meet the representatives of the biggest companies and leaders from agricultural and manufacturing industries.
Annual Indoor Farming Conference 2020 is a great platform for learning, exchanging opinions, and expanding one's network enabled by live presentations followed by a dynamic questions & answers sessions as well as panel discussions and workshops with some of the keynote speakers.
Don't miss the chance to become the part of this great event and share your experience with the international experts and specialists on 24-25 November in 24 – 25 Nov 2020, Kraków, Poland.
Agricultural Industry
(Vertical) Farmers
Technology Suppliers
Policy Makers
Food Logistics
Project Developers
System Integrators
Solution Providers
Co-located with:
2ND ANNUAL AGRITECH AND CLIMATE SMART AGRICULTURE
24 – 25 Nov 2020, Kraków, Poland
WHAT OUR CLIENTS SAY ABOUT BCF?

"BCF deliver highly professional conferences around well thought out themes and topics. They excel in researching and bringing together top flight speakers to deliver insightful experiences about the rapidly changing nature of work. Their team are highly motivated and ready to 'go the extra mile' whenever needed"
John Blackwell
Quora

"In November 2017 I was an invited speaker at the BCF Cleaning Products Sustainability Conference in Barcelona. I found the experience to be very enlightening, educational and exciting. It was a great place to share my company's work in the field of sustainability, and also to build new connections in the industry"
Terry Kitagawa
The Clorox Company

"I was a speaker at a PA conference in Barcelona organised by BCF. They were a delight to work with; well organised, helpful, supportive and kind. The event was successful and had a wide range of presenters. The venue was excellent too"
Heather Baker
Baker Thompson Associates

"I have worked with BCF on several occasions. I have always been impressed by the professional level of event preparation and execution, the care taken of speakers and attendees, the venues selected and, above all, the quality of the presentations and debates. BCF staff are consistently helpful, cheerful and relaxed - thereby ensuring the smooth running of events"
Peter Wells
Cardiff Business School

"For me it was an very inspiring experience and BCF brought together very interesting and inspiring people. The agenda was thoughtful prepared and the whole event very well organized. It was a real pleasure to work with the BCF Team and they made the conference a great success"
Diana Wittig
EY

"The Executive Assistant European Conference 2018 was an empowering and extremely motivating event. The 2 days were excellent and created a real comradery between assistants. We discovered the strength, courage and motivation to make changes to improve and transform our profession together. We have ideas and a voice, let's be brave enough to use it. Perfect setting to meet our peers and share experiences. Organization was first-class."
Tracy Jaggi
Philip Morris International
JOIN US IN KRAKOW
Krakow is Poland's second largest city and the country's main tourist destination. Krakow was the official capital of Poland until 1596 and has traditionally been one of the leading centers of Polish academic, economic, cultural and artistic life. Cited as one of Europe's most beautiful cities, its Old Town was declared a UNESCO World Heritage Site.
Krakow is an easy city to love. It's steeped in rich history, glorious and famous. You can relax and blend in, experience roaring nightlife, visit sights and museums, and seek outdoor adventure, all in the same place. With quaint streets and historical buildings, a walk around Krakow is an adventure on its own.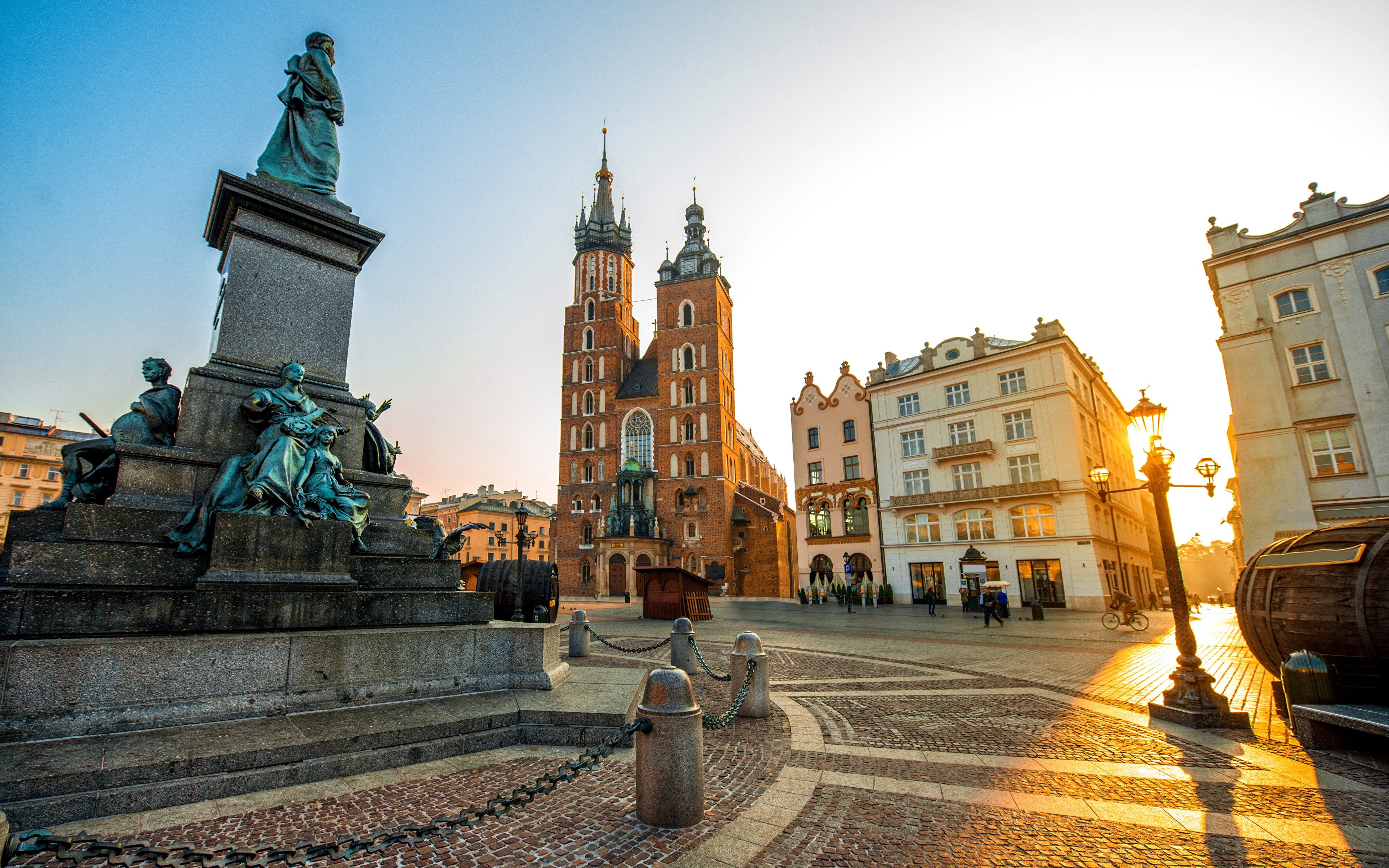 SMART LIVESTOCK FARMING CONFERENCE 2020
10 – 11 September 2020, Prague, Czech Republic
SMART LIVESTOCK FARMING CONFERENCE 2020
We are delighted to invite you Smart Livestock Farming which will take place in Prague on 10th-11th of September 2020.
read more
2ND ANNUAL AGRITECH AND CLIMATE SMART AGRICULTURE CONFERENCE
24 – 25 Nov 2020, Kraków, Poland
2ND ANNUAL AGRITECH AND CLIMATE SMART AGRICULTURE CONFERENCE
We are delighted to invite you to 2nd Annual Agritech and Climate Smart Agriculture Conference 2020, which will take place in Krakow, Poland on 24 - 25 of November 2020.
read more