ABOUT THE CONFERENCE
We are delighted to invite you to Automotive Display Technologies Online Conference 2021, which will take place online on the 30th of March 2021 at 15:00 CET on BigMarker platform.
Join us for an event which offers a meeting place for top manufacturers, researchers, academics, decision-makers and other business professionals who are keen to share their knowledge and experience in newest strategies in Automotive industry and opportunities for further development.
The conference represents a unique opportunity for learning, exchanging opinions, and expanding one's network enabled by live presentations followed by dynamic Q&A sessions – providing the attendees with valuable insights from specialists in the sphere of Display Technologies.
IOT Display Technology
Computational Holographic Displays
Smart Surfaces
Development of Automotive Display Technologies
Head-Up Displays
UX/UI Design & Design Researchers
Hardware Engineer
Chemist
Human Factors Engineer
Automotive UX and UI Designers
Ergonomics Engineering
Automotive & Application Engineer
Display & Electrical Engineer
Systems Engineer
Vehicle Integration
Innovation Engineer
Technology Incubation & Advocate
2-HOUR ONLINE CONFERENCE INCLUDES
3+ different topics

panel discussion
networking with business professionals and industry experts
additional materials
If you would like to participate, kindly book your spot. The seats are limited.
Broadcast Link will be provided via email post registration.
15:00 – 15:10 CET
Welcome and opening remarks from the moderator
15:10 – 15:35 CET
Directions and Trends in the Development of Automotive Display Technologies. IOT Intelligent Display Technologies
15:35 – 16:00 CET
Computational Holographic Displays for 3D AR HUD + Q&A
16:00 – 16:05 CET
BREAK
16:05 – 16:30 CET
Any Surface Could Be a Display + Q&A
16:30 – 17:00 CET
Display and User Experience Technologies for Future Mobility+ Q&A
17:00 – 17:10 CET
CLOSING SESSION REMARKS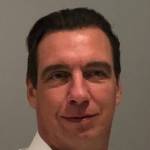 Michael Freitag
Director Magnetics, Sensors & Actuator Product Management
KEMET
Karlheinz Blankenbach
Professor
Pforzheim University, Germany - Display Lab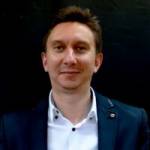 Gabriel Fodorean
Head of Display Research & Technologies
ARRIVAL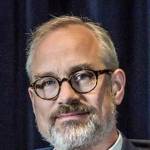 David S. Hermann
Technical Expert - Visual Performance and Display Technology
Volvo Cars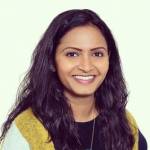 Sandhya Singh
Product Owner - Driver Information
Volvo Cars