ABOUT THE CONFERENCE
We are delighted to invite you to Automotive HMI & UX Online Conference 2021, which will take place online on the 3rd of February 2021 at 15:00 CET on BigMarker platform.
Join us for an event which offers a meeting place for top manufacturers, researchers, academics, decision-makers and other business professionals who are keen to share their knowledge and experience in newest strategies in Automotive industry and opportunities for further development.
The conference represents a unique opportunity for learning, exchanging opinions, and expanding one's network enabled by live presentations followed by dynamic Q&A sessions – providing the attendees with valuable insights from specialists in the sphere of Human-Machine Interfaces and User Experience design.
Intuitive and Customizable HMI
User Interfaces & Architectures
Reducing Driver Distraction
Multimodal Interfaces: Voice Control & Gesture
Head-Up Displays (HUDs) & Augmented Reality (AR)
SVPs, VPs, Directors & Heads, Team Leaders, Engineers & Scientists, Specialists, Managers & Consultants from:
HMI experts
Project Engineer
Product Development Ergonomics
Engineering HMI software developers
Automotive HMI manufacturers
Automotive UX and UI Designers
Human Computer Interaction (HCI)
Marketing & Business Development
Global Sales & Business Development
R&D
Head-Up Displays
Robotics Engineering
Transportation Safety
Human Factors Engineering
Graphical User interfaces (GUI)
Navigation & Voice Recognition
Autonomous & Connected Driving
UX/UI Design & Design Researchers
2-HOUR ONLINE CONFERENCE INCLUDES
3+ different topics

panel discussion
networking with business professionals and industry experts
additional materials
If you would like to participate, kindly book your spot. The seats are limited.
Broadcast Link will be provided via email post registration.
15:00 – 15:10 CET
Welcome and opening remarks from the moderator
15:10 – 15:35 CET
Improving UX via Emerging Technology: Mission Accomplished + Q&A
15:35 – 16:00 CET
Reduced Degrees of Freedom Using Simplified LOOP Control Flow Commands for C/C++ + Q&A
16:00 – 16:05 CET
BREAK
16:05 – 16:30 CET
Delivering True HMI Personalization through GUI & VUI + Q&A
16:30 – 17:00 CET
AR-HUDs & HMIs: Requirements, Challenges and Solutions
17:00 – 17:05 CET
CLOSING SESSION REMARKS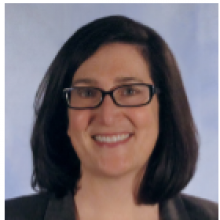 Kristin Kolodge
Executive Director of Human Machine Interface (HMI) and Driver Interaction
J.D. Power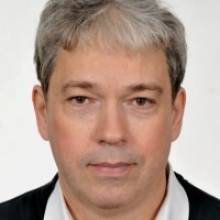 Frank Haferkorn
Founder
OatGrain-InnovationS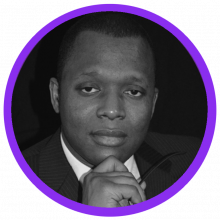 Mohamed 'Mo' Ly
Chief Globalization Officer
GaaS OnDemand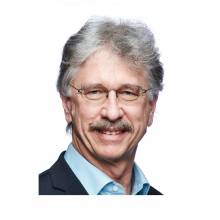 Prof. Dr. Karlheinz Blankenbach
Pforzheim University, Germany
Display Lab
Contact Us

Kara Koz
Conference Producer
Tel.: +420 228 227 163
E-mail: kara.koz@bcf-events.com

Valerie Neumann
Marketing Manager
Tel.: +420 228 227 162
E-mail: valerie.neumann@bcfgroup.eu

Julia Bat
Marketing Manager
Tel.: +420 228 227 162
E-mail: julia.bat@bcfgroup.eu

Benazir Jursunbek
Operations Manager
Tel.: +420 228 227 164
E-mail: operations@bcf-events.com