ABOUT THE CONFERENCE
We are delighted to invite you to the Automotive Lighting Online Conference, which will take place online on the 23d of September 2021 at 15:00 CET on the BigMarker platform.
Join us for an event which offers a meeting place for top manufacturers, researchers, academics,decision-makers and other business professionals who are keen to share their knowledge and experience
in the newest strategies in the lighting automotive industry and opportunities for further development.
The conference represents a unique opportunity for learning, exchanging opinions, and expanding one's network enabled by live presentations followed by dynamic Q&A sessions – providing the attendees with valuable insights from specialists in the sphere of lighting materials.
Latest developments of OLED

Innovative automotive lighting technologies to ensure cost efficiency

μLED technology
LED technology and environment
The latest trends of ambient lighting
Lighting designers
Lighting R&D
Lighting Senior engineers
Lighting engineers
Road safety experts
Regulatory bodies
Optical engineers
Advanced technologies managers
Head of lighting design
Lighting product managers
3-HOURS ONLINE CONFERENCE INCLUDES
4+ different topics

panel discussion
networking with business professionals and industry experts
additional materials
If you would like to participate, kindly book your spot. The seats are limited.
Broadcast Link will be provided via email post registration.
15:00 – 15:05 CET
WELCOME AND OPENING REMARKS
15:05 – 15:32 CET
Weight Reduction Needs in Lighting Systems for Hardcore Off-road, Construction and Defense Vehicles + Q&A
15:25 – 15:50 CET
The Future of the Automotive Lighting Market.LED, ADB, Ambient Lighting and Design, Where Are We Going? A Brief Market Outlook in Numbers and Future Trends + Q&A
15:50 – 16:00 CET
QUICK BREAK
16:00 – 16:25 CET
Driver Monitoring Systems (DMS) and the Role of Near-Infrared Light + Q&A
16:25 – 16:50 CET
How LED Technology Can Help the Environment & Assist in Traffic Issues + Q&A
16:50 – 16:55 CET
QUICK BREAK
16:55 – 17:20 CET
PANEL DISCUSSION: The Latest Trends of Ambient Lighting as a Design Feature
17:20 – 17:25 CET
CLOSING SESSION REMARKS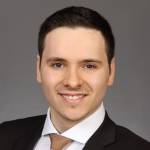 Alexander Neustadt
Lead Lighting Industrial Engineer – Automotive Lighting
NOLDEN CARS & CONCEPTS GmbH
Sascha Klapper
Lead Analyst – Automotive Supply Chain & Technology
IHS Markit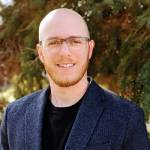 Matt Scholz
Automotive Business Leader
Radiant Vision Systems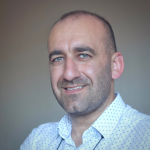 Ahmet Rodoplu
Lighting Engineering Specialist
TOFAS
OUR PARTNERS