ABOUT THE CONFERENCE
We are pleased to welcome you to the Automotive Pumps Online Conference which will take place on the 30th of June at 3 pm CET on BigMarker platform.
Automotive Pumps Online Conference provides you the unique opportunity to discuss the latest pressing issues of Automotive industry and meeting the Senior Representatives and Academic Professionals in their field.
The Automotive Pumps Online Conference is a great platform for learning, exchanging opinions, and expanding one's network enabled by live presentations followed by dynamic questions & answers sessions as well as panel discussions and workshops with keynote speakers.
New Techniques in Designing Centrifugal Pumps
Innovative Pump Troubleshooting
Pumping System Performance Improvement
Cavitation Prevention
Automotive Pumps Experts,
Consultants, Engineers
Pumps Manufacturers
Software Pumps Engineers
Robotics Manufacturers Focusing
on Automotive Pumps Applications
Developers & Product Managers
in Manufacturing
Plant Managers
Application Developers
Engineering Directors, Managers, Experts,
Consultants Involved in Pumps Projects
Pumps Designers
CAE Engineers, Managers, Directors
2-HOURS ONLINE CONFERENCE INCLUDES:
3+ different topics

panel discussion
networking with business professionals and industry experts
additional materials
If you would like to participate, kindly book your spot. The seats are limited.
Broadcast Link will be provided via email post registration.
15:00 – 15:05 CET
Welcome and opening remarks from the moderator
15:05 – 15:25 CET
Design of Centrifugal Pumps by CFD-Based Optimization Techniques + Q&A
15:25 – 15:50 CET
Automotive Pumps - Future Marketing Overview + Q&A
15:50 – 16:00 CET
BREAK
16:00 – 16:25 CET
Improving Pumping System Performance & its Lifecycle: Better Ways to Keep Fuel Pressure & Cooling the Pump + Q&A
16:25 – 16:50 CET
New Automotive Pumps Projects - How to gain Grants from the European Union + Q&A
16:55 – 17:20 CET
Panel Discussion
Automotive Pump Cavitation: How to Easily Prevent the Erosion of Pump Plastic & Metal Components
17:20 – 17:25 CET
CLOSING SESSION REMARKS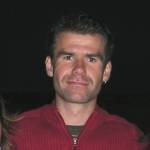 Klemen Petric
Product Manager
Kolektor COR Pumps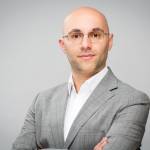 Ghasem Navid Moghaddam
Manager Business Innovation
Rheinmetall Automotive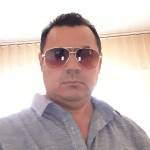 Daniel-Sorin CHIRTES
CEO
HAPTIC R&D CONSULTING SRL