ABOUT THE CONFERENCE
Automotive Thermal Management Online Conference 2020 will focus on the areas of Modelling and Simulation, Cabin Energy Management, Powertrain Thermal Management, Battery Thermal Management for EV/HEV, Commercial Vehicles Thermal Management, Thermal Management Market Overview, and Next Generation Thermal Systems & Components.
Automotive Thermal Management Online Conference, which will take place online on 19th and 20th of November, 2020, 15:00-17:00 GMT. (New York 10:00, London 15:00, Berlin 16:00, Dubai 19:00). This is an online solution when business needs to grow even in the most difficult times. For those who associate crisis times as a point for renewal and moving forward, as a time when you can beat competitors and find strong partners.
It is a great platform for learning, exchanging opinions, and expanding one's network enabled by live presentations followed by dynamic questions and answers sessions as well as panel discussions with some of the keynote speakers.
Upcoming And Emerging Technology For Thermal Management
Smart Thermal Management Distribution
Novel Model-Based Testing Facility
Holistic Thermal Management
Optimization Of The Cooling Circuit
Thermal Design And Modelling Solutions
Thermal Performance Optimisation
Thermal Hil
Heat Pumping System
Thermal Systems Control, Simulation, Analysis And Integration
Predictive Thermal-Management
Auxiliaries Energy Reduction
PCM Heat Storage For Selective Conditioning Of Powertrain Components
Lift Of Coolant Temperature To Lower Efforts Of Auxiliary's Operation
Digital Twins
Who should attend
SVPs, VPs, Directors & Heads, Team Leaders, Engineers & Scientists, Specialists, Managers and Consultants from:
Tier 1 & Tier 2
OEMs
Associations
Specialty Vehicle
Advanced Systems Engineering
Battery Thermal Management System
Battery Design & Testing
Parts & Components Supplier
Design, Testing & Consulting
System Integrator
Cooling System
Product Design & Development
Testing, Validation & Certification
Air Conditioning System
Company Thermal Management
CAE & Simulation Test Technology Solutions
two-day Online Conference includes
7 different topics
panel discussion
networking with business professionals and industry experts
offline version for download
additional materials
If you would like to participate, kindly book your spot. The seats are limited.
Broadcast Link will be provided via email post registration.
15:00 – 15:10 GMT
Welcome and opening remarks from the moderator
15:10 – 15:35 GMT
THERMAL MANAGEMENT MARKET OVERVIEW FOR AUTOMOTIVE IN EUROPE + Q&A
15:35 – 16:00 GMT
IMPROVING THE POWERTRAIN THERMAL MANAGEMENT: HOW THE DIGITAL TWIN CAN HELP YOU + Q&A
16:00 – 16:05 GMT
BREAK
16:05 – 16:30 GMT
Optimizing Vehicle Thermal Managment Systems for BEVs within a Novel Model-based Testing Facility + Q&A
16:30 – 16:55 GMT
PANEL DISCUSSION: LATEST DEVELOPMENTS, CHALLENGES & OPPORTUNITIES
16:55 – 17:05 GMT
CLOSING SESSION REMARKS
15:00 – 15:10 GMT
Welcome and opening remarks from the moderator
15:10 – 15:35 GMT
xEVs HOLISTIC THERMAL MANAGEMENT DEVELOPMENT + Q&A
15:35 – 16:00 GMT
PREDICTIVE THERMALMANAGEMENT in a MILD HEV APPLICATION to REDUCE ENERGY CONSUMPTION + Q&A
16:00 – 16:05 GMT
BREAK
16:05 – 16:30 GMT
OPTIMIZED REFRIGERANT CYCLE COMPONENTS as BENEFIT for EV's THERMAL SYSTEM + Q&A
16:30 – 16:55 GMT
Efficiency of EV Thermal Systems Using Optimized Refrigerant Cycle Components + Q&A
16:55 – 17:05 GMT
CLOSING SESSION REMARKS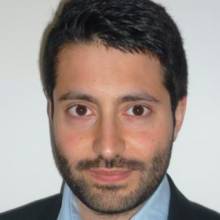 Carlo Locci
Global Application Specialist – Powertrain and Hydrogen Fuel Cells
Siemens Digital Industries Software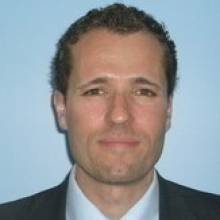 Cedric Rouaud
Global Technical Expert – Thermal Systems Project Director
Ricardo UK Ltd.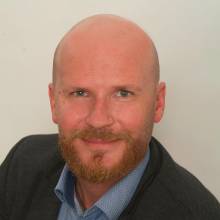 Gerald Zotter
Global Test System Line Manager for Thermal Management Test Equipment
AVL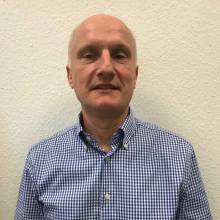 Florian Wieschollek
Senior Manager
Rheinmetall Automotive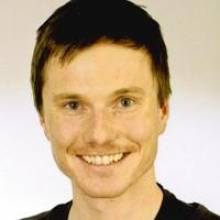 Christian Doppler
Expert for Thermal Management
Virtual Vehicle Research Center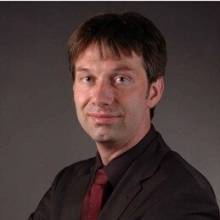 Marc Graaf
Managing Director
SynErgy Thermal Management GmbH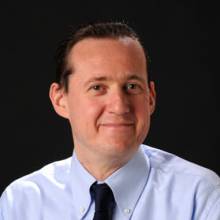 Luca Mancini
INTERNATIONAL PURCHASING DIRECTOR
Sogefi Group