ABOUT THE CONFERENCE
We are pleased to welcome you to the Banking Transformation Online Conference
th that will takeplace online on the 10 of June at 15:00 CET on BigMarker platform.
Join us for an event, which brings together leading specialists of Banking, Finance and Transformation.
This conference is a great chance for learning, exchanging opinions, and expanding one's network
enabled by presentations followed with dynamic Q&A sessions as well as panel discussions and
workshops with some of the keynote speakers.
AI in Banking
Blockchain Technologies
Banking Security Management
Digitalization in Banking
Who should attend
CEO, COO, CIO, CTO, Chief Architect, Chief Digital Officers, Chief Compliance Officers, Heads, Managers
 Directors, Seniors, Managing Partners, Principal, Associates of:
Digital Transformation
Digital Strategy
Digital Innovation
Online Banking
Multi-channel and Omni-channel
Business Architecture
Data, Insights and Analytics
Customer Journeys
Customer Experience
Technology and IT
Payments and Wallets
Foreign Exchange
Debit and Credit Cards
Marketing
2-HOUR ONLINE CONFERENCE INCLUDES
3+ different topics

panel discussion
networking with business professionals and industry experts
additional materials
If you would like to participate, kindly book your spot. The seats are limited.
Broadcast Link will be provided via email post registration.
15:00 – 15:10 CET
Welcome and opening remarks from the moderator
15:10 – 15:35 CET
How Sustainability is Driving Banking Transformation + Q&A
15:35 – 16:00 CET
How Working Model Accelerates Banking Digital Transformation + Q&A
16:00 – 16:10 CET
BREAK
16:10 – 16:35 CET
Cybersecurity: Migrating from On Premise to the Cloud+ Q&A
16:35 – 17:00 CET
New Banking Models – Disrupting the Financial Sector + Q&A
17:00 – 17:10 CET
BREAK
17:10 – 17:35 CET
The Rise of Tribal Banking + Q&A
17:35 – 17:45 CET
Closing Remarks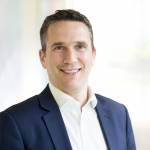 Malte Kaub
Banking Transformation and EMEIA FSO Japanese Business Services Leader.
EY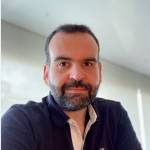 Gustavo Cappi
Head of Digital Transformation Office
Itaú-Unibanco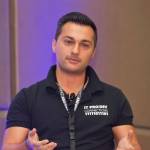 George Kavvalakis
Risk Management and Security Architect
BNP Paribas Fortis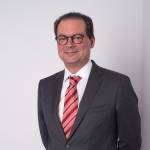 Pedro Pinto Coelho
Chairman
AFIP- Portuguese Fintech & Insurtech Association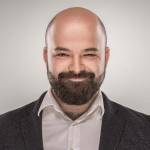 Marcel Klimo
Growth and Sales Engineer
Vacuumlabs
OUR PARTNERS