ABOUT THE CONFERENCE
We are delighted to invite you to EV Battery Recycling Online Conference 2021, which will take place online on the 27th of April 2021 at 15:00 CET on BigMarker platform.
Join us for an event which offers a meeting place for top manufacturers, researchers, academics, decision-makers and other business professionals who are keen to share their knowledge and experience in newest strategies in EV Battery Recycling and opportunities for further development.
The conference represents a unique opportunity for learning, exchanging opinions, and expanding one's network enabled by live presentations followed by dynamic Q&A sessions – providing the attendees with valuable insights from specialists in the sphere of Battery Recycling.
Sustainable Future of Li-Ion Batteries
Battery Raw Materials for Global Supply Chain
Trends of E-Mobility Industry
Battery Recycling for the Energy Transition
Who should attend
Researchers & Innovators / Academicians / Scientists / Experts / Managers / Experts Looking for Collaborative Work / Product Developers / Solution Providers / Sales & Marketing Professionals / Associations, Societies, & Professional Bodies / Funding Agencies & Fund Raisers / Management Bodies / Decision Makers from:
Original Electronic Equipment and
Battery Manufacturers (OEMs)
Electric Vehicle Manufactures
Recycling / Reuse & Refurbishment
Technology Manufacturers
Raw Material Suppliers
Commodities Recycler
PV Manufacturers & Suppliers
Waste Management
E-scrap, Battery Collection
& Take-Back Agencies
Software Solutions Providers
Industry Associations, Consultants
& Research Institutes
2-HOUR ONLINE CONFERENCE INCLUDES
3+ different topics

panel discussion
networking with business professionals and industry experts
post-conference materials
If you would like to participate, kindly book your spot. The seats are limited.
Broadcast Link will be provided via email post registration.
15:00 – 15:10 CET
Welcome and opening remarks from the moderator
15:10 – 15:35 CET
EV Energy Eco-cycle Approaches Towards Sustainable Full Carbon Neutrality + Q&A
15:35 – 16:00 CET
Battery Validation in Light of the Proposed Regulation on Batteries + Q&A
16:00 – 16:05 CET
BREAK
16:05 – 16:30 CET
Creating a Sustainable and Circular Battery Recycling Industry + Q&A
16:30 – 16:55 CET
Solvent Extraction in Battery Recycling – Criteria for Diluent Selection + Q&A
16:55 – 17:20 CET
PANEL DISCUSSION: Battery Recycling for Acceleration of the Green Energy Transition
17:20 – 17:25 CET
CLOSING SESSION REMARKS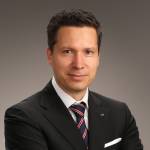 Zoltan Venczel
Global Head of EV Energy
Nissan Motor Co.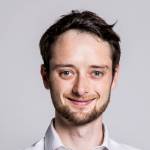 Johannes Roessner
Global Focus Segment Manager NEV
TÜV SÜD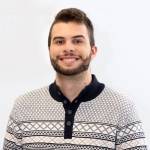 Jean-Christophe Lambert
Business Development Manager
Lithion Recycling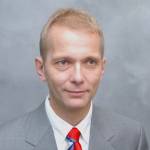 Dr. Daniel Bien
Global Fluids Technical Advisor
ExxonMobil Chemical Central Europe