ABOUT THE CONFERENCE
We are delighted to invite you to Digital Twins in Oil and Gas Online Conference 2021, which will take place online on the 22nd of April 2021 at 15:00 CET on BigMarker platform.
Join us for an event which offers a meeting place for top manufacturers, researchers, academics, decision-makers and other business professionals who are keen to share their knowledge and experience in newest strategies in Oil and Gas industry and opportunities for further development.
The conference represents a unique opportunity for learning, exchanging opinions, and expanding one's network enabled by live presentations followed by dynamic Q&A sessions – providing the attendees with valuable insights from specialists in the sphere of Digital Twins.
Next-Generation Simulation Technology
Sensor-Equipped Model
Digital twins in Risk Management
Latest Developments & Future Updates
Operations
Technology
Operational Risk Management
Projects
Maintenance and Reliability
EH&S
Business Process Management / Optimization
Asset Management
Transformation, Continuous Improvement and Operational Excellence
Digital Transformation
Data Science
Automation
Manufacturing/ Production
Business Continuity Planning
Operations Management Systems
2-HOUR ONLINE CONFERENCE INCLUDES
3+ different topics

panel discussion
networking with business professionals and industry experts
additional materials
If you would like to participate, kindly book your spot. The seats are limited.
Broadcast Link will be provided via email post registration.
15:00 – 15:10 CET
Welcome and opening remarks from the moderator
15:10 – 15:35 CET
Systems Deploying Next-generation Simulation Technology to Create Virtual Replicas + Q&A
15:35 – 16:00 CET
How Cybersecurity is Critical in Digital Transformation, Especially with IT/ OT Convergence, or in Asset Management + Q&A
16:00 – 16:05 CET
BREAK
16:05 – 16:30 CET
Digital Twin Industrial Applications including Cybersecurity + Q&A?
16:30 – 17:00 CET
PANEL DISCUSSION:
Digital Twins In Oil And Gas: Latest Developments, Challenges & Opportunities
17:00 – 17:30 CET
CLOSING SESSION REMARKS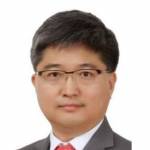 TS Park
Vice President, Global Head of Operation Excellence Business
AVEVA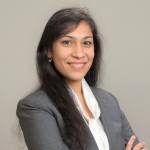 Arthi Vasudevan
Senior Product Manager, Cybersecurity
Nexus Controls, a Baker Hughes business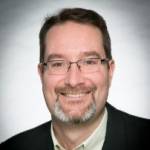 Matthew Nielsen
Principal Scientist
GE Global Research Center