ABOUT CONFERENCE
We are pleased to welcome you to the Genotoxic Impurities in Pharmaceutical Industry Hybrid Conference that will take place in Barcelona, Spain on the January 26-27, 2023 and online on the BigMarker Platform (Hybrid version).
The conference is containing case studies from large and small pharmaceutical companies in multiple geographical regions. It is a unique opportunity to get the latest technical insights and discuss Rapidly Advancing Technologies and Latest Trends & Innovations in Toxicology & Pharmaceutical sectors.
Genotoxic Impurities in Pharmaceutical Industry Hybrid Conference is a great platform for learning, exchanging opinions, and expanding one's network enabled by live presentations followed by dynamic questions & answers sessions as well as panel discussions and workshops with keynote speakers.
MEDIA PARTNER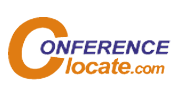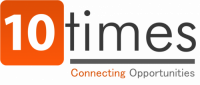 Recent advances in Impurity profiling
Pharmaceutical Issues
Genotoxic impurity identification and control
Toxicity and Drug Testing
Analytical Technologies for Genotoxic Impurities
Who should attend
CxOs, VPs, Directors, Heads, Managers, Principal Scientists of
Genotoxic Impurities/ GTIs/ Genotoxins/ Elemental Impurities
Genotoxicity/ Mutagenicity
Carcinogenicity/ Carcinogens
Genetic Toxicology/ Chemical Toxicology/ Computational Toxicology
Analytical Chemistry/ Analytical Development/ Analytical Science
Drug Discovery/ Drug Development/ Drug Substance
Drug Safety/ Compound Safety
Process Chemistry/ Process Development
Product Characterisation/ Risk Assessment
Pharmacokinetics/ Metabolism
Extractables & Leachables
API Development/ Degradation Products
LC-MS/ Mass Spectrometry
Good Laboratory Practice (GLP)/ Good Manufacturing Practice (GMP)
Regulatory Affairs & Compliance
2-DAYS HYBRID CONFERENCE INCLUDES
11+ different topics
panel discussion
networking with business professionals and industry experts
additional materials
If you would like to participate, kindly book your spot. The seats are limited.
Broadcast Link will be provided via email post registration.
8:30 – 9:00 CET
REGISTRATION & WELCOME DRINK
9:00 – 9:10 CET
OPENING REMARKS FROM BCF REPRESENTATIVE
9:10 – 9:30 CET
NETWORKING
9:30 – 9:40 CET
WELCOME & OPENING REMARKS FROM THE CHAIRMAN, OPENING REMARKS FOR ONLINE DELEGATES
9:40 – 10:20 CET
Genotoxicity Evaluation of a Complex N-nitroso-impurity + Q&A
10:20 – 11:00 CET
Testing of Genetoxic Impurities in Drug Products – Pig-a Assay: A Novel in vivo Gene Mutation Assay + Q&A
11:00 – 11:40 CET
Predicting DNA-Reactivity of N-Nitrosamines: A Quantum Chemical Approach + Q&A
11:40 – 11:55 CET
COFFEE BREAK
11:55 – 12:40 CET
Nitrosamines in Pharmaceuticals +Q&A
12:40 – 13:20 CET
European Pharmacopoeia Activities on the Control of Genotoxic Impurities with Special Focus on Nitrosamines + Q&A
13:20 – 14:00 CET
Boronic Acids as Genotoxic Impurities in the Pharmaceutical Industry + Q&A
14:00 – 15:00 CET
NETWORKING LUNCH
15:00 – 15:20 CET
SPONSOR SLOT
15:20 – 16:00 CET
Risk Assessment of Genotixic Impurities: Justification Of Safe Limits + Q&A
16:00 – 16:40 CET
Nitrosamine Impurities – Possible options for Risk Assessment Using Genetic Toxicity Data + Q&A
16:40 – 17:00 CET
COFFEE BREAK & NETWORKING
17:00 – 17:20 CET
PANEL DISCUSSION: What Are Key Challenges Facing Drug Manufacturers Today Regarding Genotoxic Impurities?
17:20 – 17:30 CET
CLOSING REMARKS
19:00 – 21:00 CET
COCKTAIL RECEPTION & NETWORKING TIME
09:00 – 09:30 CET
REGISTRATION & WELCOME DRINK
09:30 – 09:40 CET
OPENING REMARKS FROM BCF REPRESENTATIVE
09:40 – 09:50 CET
WELCOME & OPENING REMARKS FROM THE CHAIRMAN, OPENING REMARKS FOR ONLINE DELEGATES
09:50 – 10:30 CET
Setting Limits for Complex Nitrosamines + Q&A
10:30 – 11:10 CET
TBA + Q&A
11:10 – 11:25 CET
COFFEE BREAK
11:25 – 12:05 CET
TBA + Q&A
12:05 – 12:45 CET
TBA + Q&A
12:45 – 13:45 CET
LUNCH TIME
13:45 – 13:55 CET
CLOSING REMARKS AND EVALUATION TIME
OUR PARTNERS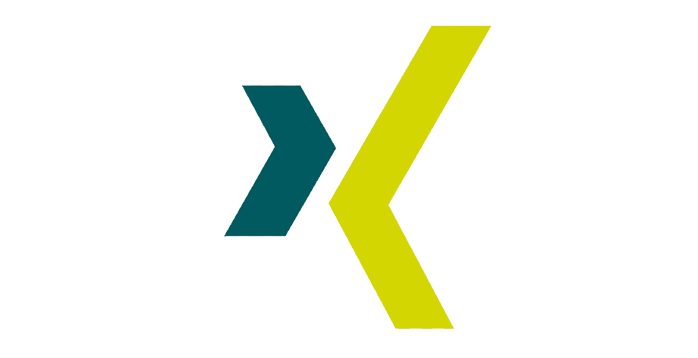 Contact Us

Maria Babenkova
Conference Producer
Tel.: +420 228 227 163
E-mail: maria.babenkova@bcf-events.com

Valerie Neumann
Senior Marketing Manager
Tel.: +420 228 227 162
E-mail: valerie.neumann@bcfgroup.eu

Daria Novoseltseva
Business Development Manager
Tel.: +420 228 227 163
E-mail: daria.novoseltseva@bcf-events.com