ABOUT THE CONFERENCE
We are pleased to welcome you to Health & Safety Environment at Work Online Conference that will take place online on the 21st of January 2021.
Online Health & Safety Environment at Work Conference will give you the unique opportunity to discuss the most pressing issues of HSE and meet professionals across all industries.
Conference is a great chance for learning, exchanging opinions, and expanding one's network enabled by live presentations followed by a dynamic questions and answers session as well as panel discussions and workshops with some of the keynote speakers.
Occupational health
PPE safety
PPE management
HSR
Health services
Health, safety and environment
Safety Management
Occupational safety and health
Manufacturing health and safety
HSE engineering
General Managers / Chief Engineers / Research Leads / Senior Managers / Department Managers / Deputy Managers / Supervisors / Senior Engineers / Senior Specialists from:
Company representatives
Occupational safety specialists
HSE directors
Head of HSE
Municipal contracting authorities
HSE medical scientist
Health and safety engineers
Developers and product manufacturers
Social security experts
Health services researchers
HSE Managers
HSE advisors
Clothing Manufacturers
Manufacturing companies
PPE clothing suppliers
Workplace safety director
3-HOUR ONLINE CONFERENCE INCLUDES
7+ different topics

panel discussion
networking with business professionals and industry experts
additional materials
If you would like to participate, kindly book your spot. The seats are limited.
Broadcast Link will be provided via email post registration.
15:00 – 15:10 CET
Welcome and opening remarks from the moderator
15:10 – 15:35 CET
CHANGES AT WORKPLACE AFTER COVID-19: PROMOTING PREVENTION & PROTECTION+ Q&A
15:35 – 16:00 CET
PSYCHOLOGICAL SAFETY IN A COVID CONTEXT: STRONG CONNECTIONS CREATE STRONG CULTURES + Q&A
16:00 – 16:05 CET
BREAK
16:05 – 16:30 CET
ACHIEVING & MAINTAINING EXCELLENCE EHS EXECUTIVE SYSTEMS IN A GLOBAL ENVIRONMENT + Q&A
16:30 – 17:00 CET
MANAGING THE CURRENT & FUTURE IMPACT OF COVID-19 TO THE WORKPLACE: ENSURING THE HEALTH, SAFETY & WELL-BEING OF PERSONNEL + Q&A
17:00 – 17:30 CET
PANEL DISCUSSION: WAYS OF DEVELOPING A POSITIVE & PRODUCTIVE WORKFORCES THROUGH TRAINING & EDUCATION
17:30 – 17:40 CET
CLOSING SESSION REMARKS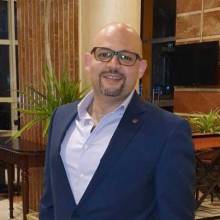 Emad Waheed Elshaer
Founder & Managing Partner
Brilliant Safety Solutions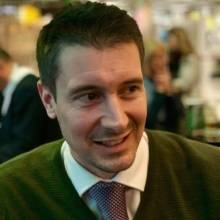 Pierre De Villiers
Head of Health, Safety, Security & Environment
ENGIE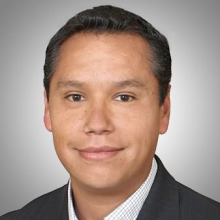 Fernando Ruiz
EHS & Facilities Management, Real Estate, Continuous Improvement & Business Continuity
Eli Lilly and Company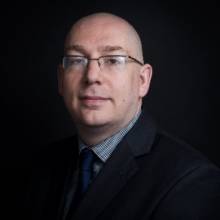 Karel Simpson
Director Compliance & Assurance
GardaWorld Security Services Middle East and Africa
Contact Us

Daria Baturina
Marketing Manager
Tel.: +420 228 227 163
E-mail: daria.baturina@bcfgroup.eu

Elizaveta Dautina
Marketing Manager
Tel.: +420 228 227 162
E-mail: elizaveta.dautina@bcfgroup.eu

Benazir Jursunbek
Operations and Conference Manager
Tel.: +420 228 227 164
E-mail: operations@bcf-events.com