ABOUT CONFERENCE
The BCF group more than welcome to our first Innovations in Plastic Surgery Hybrid Conference which will be held on the 10th-11th of November in Prague, Czech Republic and broadcast on the BigMarker platform.
Over the decades, plastic surgery has become somewhat of a phenomenon. The number of surgical and nonsurgical treatments is increasing every year; many men and women are walking into plastic surgery offices in waves looking to improve their trouble areas.
The medical industry has been taking steady strides in technological advancements and with an industry that continuous to be normalized, the plastic and cosmetic fields are no exception to such progressions.
Plastic surgery industry combining all the new technologies in one place today. We can meet there the newest know-hows and innovations. Due to the ongoing technological advancements within this particular industry, plastic surgery has become truly revolutionized.
MEDIA PARTNER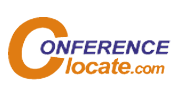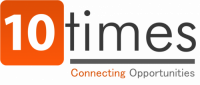 Nonsurgical treatments
Alloplastic materials in plastic surgery
Polyglycolic acid and poly-L-lactic acid in use to create absorbable scaffolds for tissue-engineered cartilage and bone
Cyanoacrylate derivatives in plastic surgery use
Minimally invasive endoscopic approaches in plastic surgery
Computer-assisted imaging, computational mechanics, and plastic surgery
Lasers technology in smart lipo
Cryolipolysis
Hybrid breast augmentation;
3D and Endoscopic Facelift
Ultrasonic rhino-sculpture
Improved pain management
Ultrasound technologies
The AFTER (Autologous Fat Transfer and Expansion Reversal)
Plastic surgeons
Surgeons
Medics
Scientists
Junior plastic surgeons
Surgical trainers
Clinical Nurse specialists
Rhinology's
Heads of surgical departments
Anesthesiologist
Hospitals CEOs
Healthcare CEOs
Chief Healthcare operations officers
Healthcare consultants
From the following industries and companies
Plastic Surgery companies
Surgical Innovations companies
Medical companies
Medical Devices companies
Healthcare companies
Insurance companies
Pharmacists and healthcare
professionals
Therapeutics companies
Digital Health
Research Institutions
2-DAYS HYBRID CONFERENCE INCLUDES
11+ different topics
panel discussion
networking with business professionals and industry experts
additional materials
If you would like to participate, kindly book your spot. The seats are limited.
Broadcast Link will be provided via email post registration.
8.30 – 9.00 CET
REGISTRATION & WELCOME DRINK
9.00 – 9.10 CET
OPENING REMARKS FROM BCF REPRESENTATIVE
9.10 – 9.30 CET
NETWORKING
9.30 – 9.40 CET
WELCOME & OPENING REMARKS FROM THE CHAIRMAN, OPENING REMARKS FOR ONLINE DELEGATES
9.40 – 11.00 CET
Session 1: Alloplastic materials in plastic surgery + Q&A
11.00 – 11:15 CET
Coffee break
11.15 – 12:35 CET
Session 2: Computer-assisted imaging, computational mechanics, and plastic Surgery + Q&A
12:35 – 14:00 CET
NETWORKING LUNCH
14:00 – 15:20 CET
Session 3: Minimally invasive endoscopic approaches in plastic surgery + Q&A
15:20 – 16:05 CET
Sponsorship slot and + Q&A
16:05 – 16:10 CET
Closing remarks
19:00 – 21:00 CET
Dinner and Cocktail
09:00 – 09:30 CET
Registration and welcome drink
09:30 – 09:40 CET
OPENING REMARKS FROM BCF REPRESENTATIVE
9.40 – 9.50 CET
WELCOME & OPENING REMARKS FROM THE CHAIRMAN, OPENING REMARKS FOR ONLINE DELEGATES
9.50 – 11.10 CET
Session 4 : Lasers Technology in Smart Lipo; Cryolipolysis; Ultrasound Technologies + Q&A
11.10 – 11:25 CET
Coffee Break
11.25 – 12:45 CET
Session 5 : Pain Management in Plastic Surgery + Q&A
12:45 – 12:55 CET
CLOSING REMARKS AND EVALUATION TIME
12:55 – 14:00 CET
LUNCH TIME
OUR PARTNERS