ABOUT THE CONFERENCE
We are pleased to welcome you to the Insurance Innovation Online Conference that will take place on the 27th of January 2022 at 15:00 CET on the BigMarker platform.
The Online Conference will gather leading Insurance experts and researchers who will discuss Rapidly Advancing Digital Technologies and Latest Trends & Innovations in Insurance sector.
Insurance Innovation Online Conference is a great chance for learning, exchanging opinions, and expanding one's network enabled by presentations followed with dynamic Q&A sessions as well as panel with our keynote speakers
MEDIA PARTNER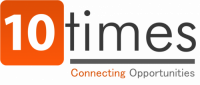 Leverage of Telematics for a Better Customer Experience
Artificial Intelligence in the Insurance Sector
Future Insurance Operations Involving Voice Technologies
Blockchain & Smart Contract
Digital Transformation in the World of Insurance
CEO's/CXO's/VP's/Directors/Heads/Managers/Seniors
IT

Insurance

Legal

Insurance

Health Insurance

Transformation

Risk

s

Innovat

ion

Insurance Innovation

Technology

Customer Experience
Claims

Digital

R & D

Operations

Data

Product Development

Research

Sales

Analytics

Strategy
3-HOURS ONLINE CONFERENCE INCLUDES
4+ different topics

panel discussion
networking with business professionals and industry experts
additional materials
If you would like to participate, kindly book your spot. The seats are limited.
Broadcast Link will be provided via email post registration.
15:00 – 15:05 CET
Welcome and opening remarks from the moderator
15:10 – 15:35 CET
Re-imagine Insurance with Innovation + Q&A
15:35 – 16:00 CET
5 pillars of Digital Transformation in the Insurance Industry + Q&A
16:00 – 16:10 CET
BREAK
16:10 – 16:35 CET
Overview of the European InsurTech Scene + Q&A
16:35 – 17:00 CET
Contract Automation in the Insurance industry + Q&A
17:00 – 17:10 CET
BREAK
17:10 – 17:30 CET
Understanding Risks & Regulation Environment in a Rapidly Moving Insure-tech Space +Q&A
17:30 – 17:55 CET
PANEL DISCUSSION: Key Challenges with Digital Transformation Brought on during Pandemic
17:55 – 18:00 CET
CLOSING REMARKS
Contact Us

Maria Babenkova
Conference Producer
Tel.: +420 228 227 162
E-mail: mariia.babenkova@bcfgroup.eu

ELIZAVETA DAUTINA
Marketing Manager
Tel: +420 228 227 162
E-mail: elizaveta.dautina@bcfgroup.eu

Daria Novoseltseva
Business Development
Tel.: +420 228 227 164
E-mail: daria.novoseltseva@bcf-events.com