International Plastics Processing & Recycling Online Conference 2020
26th of November, 14:00 GMT
BigMarker platform
ABOUT THE CONFERENCE
We are delighted to invite you to International Plastics Processing & Recycling Online Conference 2020 that will be held Online on 26th of November, 14:00 GMT (New York 09:00, London 15:00, Berlin 15:00, Dubai 18:00) on BigMarker.
This conference is a place where business professionals of leading companies and industry experts will meet to discuss practical and innovative solutions related to your business, make new contacts, present recent products.
Business leaders from key industries related to plastics including packaging, food and beverage, retail, textiles, automotive, and construction will discuss and debate the latest research, sustainable product design, new manufacturing solutions, innovative plastics processing, recycling and reuse of products and raw materials, as well as the latest and next-generation bio-sourced materials and solutions to create reusable, biodegradable and compostable products.
It is a great platform for learning, exchanging opinions, and expanding one's network enabled by live presentations followed by dynamic questions and answers sessions as well as panel discussions with some of the keynote speakers.
4-HOUR ONLINE CONFERENCE INCLUDES
7 different topics

panel discussion
networking with business professionals and industry experts
offline version for download
additional materials
If you would like to participate, kindly book your spot. The seats are limited.
Broadcast Link will be provided via email post registration.
Packaging
Product Design
General Plastics
Replacing Plastic
Circular Economy
Plastics Recycling
Plastics Processing
Plastics & Sustainability
Compounding Technology
Compounding & Additives
Plastics & Nanotechnology
Bioplastic & Biocomposites
Innovative Sorting Options
Evaluating Biodegradation and Recycling
Retailers
Waste haulers
Brand owners
Resin producers
Equipment producers
Consumers of recycled resin
Bag and film manufacturers

Environmental organizations

Scrap plastics product makers
Government recycling officials

Plastics collectors and reclaimers
Plastics converters and compounders
Packaging and label designers and producers
Collectors and materials recovery facility operators
Scrap plastic product makers
Collectors and materials recovery facility operators
Resin brokers
14:00 – 14:10 GMT
Welcome and opening remarks from the moderator
14:10 – 14:35 GMT
Solutions in circular economy from Omya`s calcium carbonate products and technologies
14:35 – 15:00 GMT
PlasticsToBio
15:00 – 15:05 GMT
BREAK
15:05 – 15:30 GMT
Role of Bio-based plastics in a low carbon circular economy
15:30 – 15:55 GMT
polynSPIRE: Closing the loop of plastic value chain through an innovative cascade recycling approach
15:55 – 16:00 GMT
BREAK
16:00 – 16:25 GMT
Circularise plastics concept
16:25 – 16:50 GMT
Balancing sustainability with profitability
16:50 – 16:55 GMT
BREAK
16:55 – 17:20 GMT
TBA
17:20 – 17:45 GMT
PANEL DISCUSSION OPPORTUNITIES AND CHALLENGES TO THE PLASTICS INDUSTRY
17:45 – 17:55 GMT
CLOSING SESSION REMARKS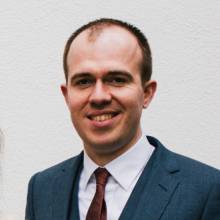 Thomas Nuyts
Director of Global Product Management
Domo Engineering Plastics
Tomi Nyman
Principal
AFRY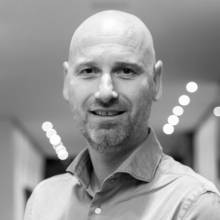 Marco Jansen
Global Biopolymers Leader
Braskem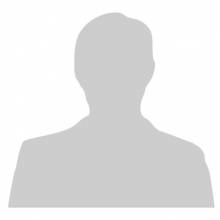 TBA