ABOUT THE CONFERENCE
We are pleased to welcome you to the LawTech Online Conference which will take place on
THE  14th of December 2021 at 15:00 CET on the BigMarker platform.
LawTech Online Conference provides you the unique opportunity to discuss the latest challenges
of Legal industry and meeting the Senior Representatives and Academic Professionals in their field.
LawTech Online Conference is a great platform for learning, exchanging opinions, and expanding
one's network enabled by live presentations followed by dynamic questions & answers sessions
as well as panel discussions and workshops with keynote speakers.
MEDIA PARTNER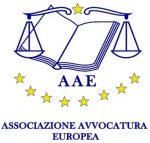 The Future of Law Court
Lawyer 4.0
Contract and Document Management

Covid-19 Disruption
Law Firm Partners
Advisory Firms
Corporate Legal Departments (Legal Manager,
Legal Director, Head of Legal, Legal Director,
Legal Project Manager)
Corporate Counsels (General Counsel, Deputy General Counsel, Group General Counsel, Associate General Counsel, Senior Counsel)
Legal Operations (Head of Operations, Operations
Director, Director of Strategy, Financial Directors,
Operations Manager)
Procurement Operations (Head of Procurement, Procurement Director, Director of Procurement, Procurement Manager)
Law Innovation Architects (Global innovation Architect, Head of
information Systems, Head of IT, IT Director, CIO)
Lawtech Start-ups
Legaltech and Lawtech Software Companies
Application Developers for Law Firms
Legal and Procurement Experts
15:00 – 15:05 CET
Welcome and opening remarks from the moderator
15:05 – 15:25 CET
Advanced Robot Judge Advantages and Potential Future Failures + Q&A
15:25 – 15:50 CET
Lawyer 4.0 Overview of Law Firms on the Next Decade + Q&A
15:50 – 16:00 CET
BREAK
16:00 – 16:25 CET
Effective Contracts and Documents Review - ERDM? From dark basement to AI + Q&A
16:25 – 16:50 CET
Panel Discussion: COVID-19 Disruption What challenges Law Firms are Currently Facing?
16:50 – 16:55 CET
CLOSING SESSION REMARKS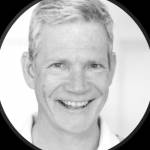 Knut-Magnar Aanestad
Chief Helping Officer
Sebra Lawtech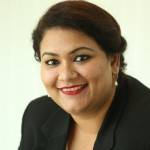 Komal Gupta
Chief Innovation Officer
Cyril Amarchand Mangaldas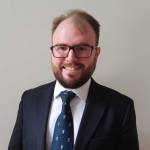 Enrico Autero
Lawyer
IPG Lex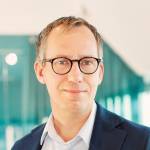 Magnus Sundqvist
CEO
Maigon AB