ABOUT THE CONFERENCE
We are pleased to welcome you to Medical Devices Design & Manufacturing Online Conference  that will take place on 23rd of March at 3 pm CET time on BigMarker platform
Join us for an event which offers a meeting place for top manufacturers, researchers, academics, decision-makers and other business professionals who are keen to share their knowledge and experience in newest strategies in the Medical Device industry and opportunities for further development.
The conference represents a unique opportunity for learning, exchanging opinions, and expanding one's network enabled by live presentations followed by dynamic Q&A sessions – providing the attendees with valuable insights from specialists in the sphere of the Medical Device industry.
Design Solutions for Orthopaedic Implants

The Power of Using Simulation
Product Development Strategies

Trends in Medical Device Manufacturing
Consultants
Technical advisors
Product Managers
Laboratory Managers
System Engineers
Research Engineers
Design Engineers

Manufacturing Engineers
Quality Assurance Professionals
Regulatory Affairs Managers
R&D Engineers
2-HOUR ONLINE CONFERENCE INCLUDES
3+ different topics

panel discussion
networking with business professionals and industry experts
additional materials
If you would like to participate, kindly book your spot. The seats are limited.
Broadcast Link will be provided via email post registration.
15:00 – 15:05 CET
Welcome and opening remarks from the moderator
15:05 – 15:25 CET
Design Solutions for Patient-Specific Orthopaedic Implants+ Q&A
15:25 – 15:50 CET
Design for Manufacturability: The Power of Using Simulation in AdditiveManufacturing+ Q&A
15:50 – 16:00 CET
BREAK
16:00 – 16:25 CET
Product Development Strategies in Medical Device Design + Q&A
16:25 – 16:50 CET
PANEL DISCUSSION: Trends in Medical Device Manufacturing
16:50 – 16:55 CET
CLOSING SESSION REMARKS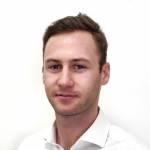 George Brodie
Senior Design Engineer
Stryker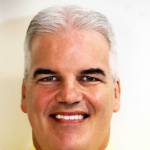 James Leamon
Director, Biologics Device Development
Jazz Pharmaceuticals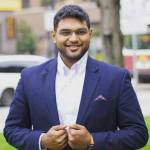 Avishek Mishra
Regulatory Affairs Specialist
Medtronic