Microfinance in the New Reality Online Conference
27th of January 2022, 15:00 CET
BigMarker platform
ABOUT THE CONFERENCE
We are pleased to welcome you to the Microfinance in the New Reality Online Conference, which will take  place online on the 27th of January 2022 at 15:00 CET on BigMarker platform.
Join us for an event, which will bring on board a solid network of professionals and senior level experts who will share their experiences and views on the current sector challenges and opportunities, as well as expectations and predictions about future trends in microfinance.
This conference is a great chance for learning, exchanging opinions, and expanding one's network enabled by presentations followed with dynamic Q&A sessions as well as panel with our keynote speakers.
MFIs adapt to and run in the new reality
Current complications for micro clients
Specificity of moratoriums
on debt repayments
Digital transformation of Microfinance
Risks fall under the umbrella
of micro-insurance
Microfinance for migrants, Travel & other
restrictions and Remittances reduction
Managing currency risks in debt
extension and restructuring
MFIS
Investors
NGOS
MIVS
Banks
Fintech Companies
Private Equity Firms
Credit Guarantee Funds
Software Companies
Solution Providers
Consultancy Companies
Managing Director / Director
CEO, CFO
VP, Head of Business Development
Fund Manager
Head of Microfinance

Investment Officer / Manager /
Specialist
Head of Social Responsibility
Programs
Head Social Enterprises
and Microfinance
Head / Director of Financial
Institutions
Head of Microbanking –
Microinsurance programs
Head / Manager of Impact
Finance / Impact Assessment
Microfinance Technology Provider
Head of Investments
Director / Manager of Emerging
Markets etc. 
3-HOURS ONLINE CONFERENCE INCLUDES
4+ different topics

panel discussion
networking with business professionals and industry experts
additional materials
If you would like to participate, kindly book your spot. The seats are limited.
Broadcast Link will be provided via email post registration.
15:00 – 15:10 CET
Welcome and opening remarks from the moderator
15:10 – 15:35 CET
Rising Importance of Digital Transformation Developments, Digital Lending + Q&A
15:35 – 16:00 CET
Managing Currency Risks in Debt Extension and Restructuring + Q&A
16:00 – 16:10 CET
BREAK
16:10 – 16:35 CET
Rising Importance of Digital Transformation Developments, Digital Lending + Q&A
16:35 – 16:55 CET
TBA + Q&A
17:00 – 17:10 CET
BREAK
17:10 – 17:35 CET
PANEL DISCUSSION: Current Complications for Micro Clients
17:35 – 17:40 CET
CLOSING REMARKS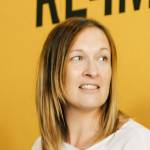 Lesley-Ann Vaughan
Director of Product Strategy
Mojaloop Foundation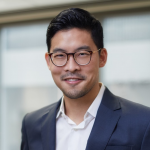 David Z Wang
Co-Founder & Group CEO
Helicap
OUR PARTNERS
Contact Us

Tatiana Naumova
Conference Producer
Tel.: +420 228 227 162
E-mail: tatiana.naumova@bcfgroup.eu

Karina Michailenko
Marketing Manager
Tel.: +420 228 227 162
E-mail: karina.michailenko@bcfgroup.eu

Daria Novoseltseva
Business Development
Tel.: +420 228 227 164
E-mail: daria.novoseltseva@bcf-events.com