ABOUT THE CONFERENCE
We are delighted to invite you to the New Technological Era in Eye Surgery Online Conference, which will take place online on the 1st of December 2022 on the BigMarker platform.
New Technological Era in Eye Surgery Online Conference will focus on the latest and exciting innovations in all areas of research, offering a unique opportunity for the Ophthalmology researchers, Eye Surgery Specialists, Optometrists, Vision therapist, Health Care Professionals, researchers, Medical Students and delegates to take part in the meeting to share views and knowledge through keynote, poster and video discussions in the field of Ophthalmology and Eye Surgery.
The conference represents a unique opportunity for learning, exchanging opinions, and expanding one's network enabled by live presentations followed by dynamic Q&A sessions – providing the attendees with valuable insights from leaders in the ophthalmic sphere.
MEDIA PARTNER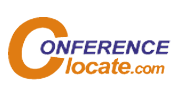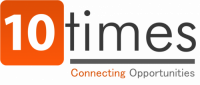 Eye Diseases
Diagnostic Instruments
Retina and its Disorders
Ophthalmic Surgeries
Eye Laser Surgeries
Effect of Digital Screens on Eye
Robotics in Eye Surgery
CEOs / VPs / Drug Developers /Academics and Researchers/ R&D
Specialists / Heads / Professors /Senior Lecturers CROs / CMOs / Pharmacologists
/Scientists and Medical Doctors of:
Ocular Therapy
Eye surgery
Medical Safety
Ophthalmology
Retinal Health
Process Development
Biotechnologies
Ocular Biology and Immunology
3-HOURS ONLINE CONFERENCE INCLUDES
4+ different topics

panel discussion
networking with business professionals and industry experts
additional materials
If you would like to participate, kindly book your spot. The seats are limited.
Broadcast Link will be provided via email post registration.