NURSE MANAGEMENT & PERSPECTIVES ON NURSING LEADERSHIP ONLINE CONFERENCE
27th of May 2021, 15:00 CET
BigMarker platform
ABOUT THE CONFERENCE
BCF group is proud to announce that our online conference «Nurse Management and Perspectives
on Nursing Leadership» will take place on Thursday, May 27, at 3 pm CET on BigMarker platform.
The aim of the conference is to create an international platform to exchange knowledge on nurse
management by bringing together expert speakers who explore the ways to overcome current issues
in the field. This is a great opportunityto meet others within nurse management to network and to learn
about the latest information in the field straight from forward-thinking nurse leaders.
The «Nurse Management and Perspectives on Nursing Leadership» online conference is designed
around key targets: learning, exchanging opinions, and networking enabled by live presentations
followed by dynamic questions & answers sessions as well as panel discussion with keynote speakers.
Nursing Management
Healthcare Retention
Healthcare Workforce
Nurse Recruitment
Healthcare system
Clinical Nursing
Healthcare Management

Healthcare Environment
Who should attend
Chief Nursing Officers (CNO), Chief Nursing Executives (CNE), Executive Medical Directors, Directors of Nursing,
Nurse Supervisors, Nurse Coordinators, Chief Nurses, Nurse Managers, Nurse Leaders from:
Medical Practice
Hospital & Health Care
Emergency Nursing
Nursing Education
Nurse Recruitment
Benefits of Attending «Nurse Management and Perspectives on Nursing Leadership» Online Conference:
4 different topics

panel discussion
networking with business professionals and industry experts
additional materials
If you would like to participate, kindly book your spot. The seats are limited.
Broadcast Link will be provided via email post registration.
15:00 – 15:05 CET
Welcome and opening remarks from the moderator
15:05 – 15:30 CET
Challenges for Healthcare New Business Model (Value-Based)
15:25 – 15:55 CET
Developing Retention Strategies for Nursing + Q&A
15:50 – 16:00 CET
BREAK
16:00 – 16:25 CET
Post-Covid Management for Nurse Leaders + Q&A
16:25 – 16:50 CET
The future of healthcare. Are your nurses ready?
16:50 – 17:20 CET
PANEL DISCUSSION: Human Nurses and Robotic Nurses
17:20 – 17:30 CET
CLOSING SESSION REMARKS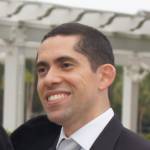 Joatam Junior
Healthcare Innovation Manager
UnitedHealth Group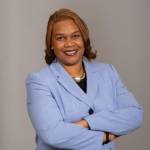 Dr. Airica Steed
Executive Vice President and Chief Operating Officer
Sinai Health System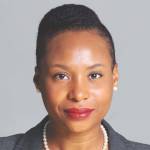 Ophelia M. Byers
Vice President and Chief Nursing Officer
New York - Presbyterian Hudson Valley Hospital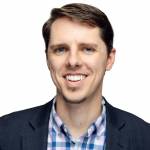 Rich G Kenny MMCi, RN, EMT-B, CEN
Digital Transformation Lead, Nursing Informaticist
Duke Health