ABOUT THE CONFERENCE
We are pleased to welcome you to the OPEX and Business Transformation Online Conference 2021 that will take place on 17th of February at 3 pm CET time on BigMarker platform.
Online Conference will give you a unique opportunity to discuss need-to-know ideas and innovations driving successful commerce today and meet the representatives of the biggest companies and leaders in OPEX, change management and transformation.
It is a great platform for learning, exchanging opinions, and expanding one's network enabled by live presentations followed by dynamic Q&A sessions as well as panel discussions with some of the keynote speakers.
Digital Transformation AI, RPA, Intelligent Automation
Operational Excellence in Post-Pandemic World
Customer-Centricity in Business Management
Implementing Lean Six Sigma for Customized Methodology
Who should attend
SVPs, VPs, Directors, CXOs, CEOs, COOs, Heads, Global Heads, Managers, Owners, Partners, Leaders of:
Operational/Process/Innovation Excellence
Process Optimization & Process Management
Digital Transformation
Business Improvement/Business Transformation
Quality & Strategy Execution
Risk Management
Change/Agile Management
Planning & Control
Technology Innovation
Six Sigma/Lean Initiatives
Business/Process Architect & Engineering
15:00 – 15:05 CET
Welcome and Opening Remarks from the MODERATOR
15:05 – 15:30 CET
Transforming Business for a Post-Covid World + Q&A
15:30 – 16:00 CET
An Introduction to IWS< P&G's Manufacturing Excellence Methodology + Q&A
16:00 – 16:05 CET
BREAK
16:05 – 16:35 CET
Understanding Strategic Process Variation to Exponentially Boost your Economies of Scale + Q&A
16:35 – 17:05 CET
Lean & World Class Manufacturing Production Systems Comparison in Terms of Adaptation to Industry 4.0 + Q&A
17:10 – 17:40 CET
How to shift from Operational Excellence to Operational Innovation + Q&A
17:40 – 18:05 CET
CLOSING SESSION REMARKS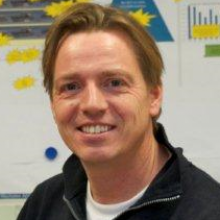 Marc Winkelman
Global Director Manufacturing, Innovation & Capability
Procter & Gamble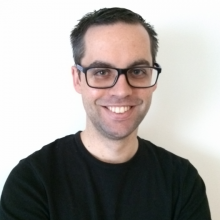 Jan De Smedt
Senior Consultant Advanced Manufacturing
Altran Capgemini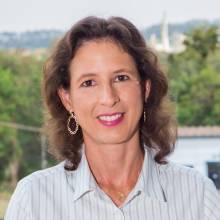 Ronia Oisiovici
Operational Excellence and Sustainability Manager
Rhodia- Solvay Group