Ophthalmic Drug Delivery Online Conference
15th of September 2021, 15:00 CET
BigMarker platform
ABOUT THE CONFERENCE
We are pleased to welcome you to the Ophthalmic Drug Delivery Online Conference that will take place on the 15th of  September, 2021 at 15:00 CET on the BigMarker platform.
Join us for an event which offers a meeting place for top manufacturers, researchers, academics, decision-makers and other business professionals who are keen to share their knowledge and experience in the treatment of ocular disease, innovations in ophthalmic drug delivery technologies, and the utterly unique challenges.
The conference represents a unique opportunity for learning, exchanging opinions, and expanding one's network enabled by live presentations followed by dynamic Q&A sessions – providing the attendees with valuable insights from leaders in the ophthalmic sphere.
Formulation for Ophthalmic Drug Delivery
Therapeutic Nanotechnology
Ocular Tolerability
Minimization of Precorneal Drug Loss
Topical Drug Delivery to the Retina
Who should attend
CEOs / VPs / Drug Developers /Academics and Researchers/ R&D Specialists / Heads / Professors /Senior Lecturers CROs / CMOs / Pharmacologists /Scientists and Medical Doctors of:
Ocular Therapy and Drug Delivery
Medical Safety
Ophthalmology
Retinal Health
Ophthalmic Pharmacology
Process Development
Biotechnologies in Ocular Drug Delivery
Ocular Biology and Immunology
Clinical Pharmaceuticals
3-HOUR ONLINE CONFERENCE INCLUDES
4+ different topics

panel discussion
networking with business professionals and industry experts
additional materials
If you would like to participate, kindly book your spot. The seats are limited.
Broadcast Link will be provided via email post registration.
15:00 – 15:10 CET
Welcome and opening remarks from the moderator
15:10 – 15:35 CET
Addressing Challenges in Ophthalmic Drug Delivery + Q&A
15:35 – 16:00 CET
Drug Delivery to the Eye: Challenges and Opportunities for Long-acting Drug Delivery Systems + Q&A
16:00 – 16:10 CET
BREAK
16:10 – 16:35 CET
Novel Small Molecule Technology to Deliver Novel More Effective and Durable Treatment Alternatives for Diabetic Retinopathy and Wet Macular Degeneration + Q&A
16:35 – 17:00 CET
Fill & Finish of Complex Drug Products Including Ophthalmics+ Q&A
17:00 – 17:10 CET
BREAK
17:10 – 17:35 CET
Panel Discussion: Latest Trends of Topical Drug Delivery to the Retina
17:35 – 17:40 CET
CLOSING SESSION REMARKS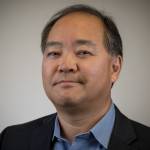 Robert W. Lee, Ph.D.
President – CDMO Division
Lubrizol Life Science Health (LLS Health)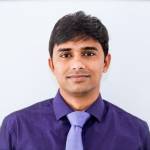 Dr Thakur Raghu Raj Singh
Founder & CTO, Chair Ocular Delivery FG, Controlled Release Society
Re-Vana Therapeutics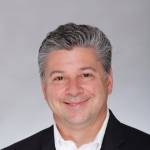 Alan J Franklin
Founder
ForwardVue Pharma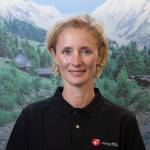 Carole Delauney
Director of Business Development
swissfillon
OUR PARTNERS