ABOUT THE CONFERENCE
Plastics Recycling & Sustainability Online Conference for businesses looking to reduce their plastic consumption, find and source highly sustainable alternative bio-based materials, and create a more circular economy throughout their supply chain.
This online conference fully replaces canceled offline ones, where business professionals of leading companies and industry experts will meet to discuss practical and innovative solutions related to your business, make new contacts, present your product. Business leaders from keyindustries related to plastics including packaging, food and beverage, retail, textiles, automotive, and construction will discuss and debate the latest research, sustainable product design, new manufacturing solutions, recycling and reuse of products and raw materials, as well as thelatest and next-generation bio-sourced materials and solutions to create reusable, biodegradable and compostable products.
Plastics Recycling & Sustainability Online Conference, which will take place online on 18 of June, 2020, 14:00 GMT (New York 10:00 AM, London 15:00 PM, Berlin 16:00 PM). This is an online solution when business needs to grow even in the most difficult times. For thosewho associate crisis times as a point for renewal and moving forward, as a time when you can beat competitors and find strong partners.
It is a great platform for learning, exchanging opinions, and expanding one's network enabled by live presentations followed by dynamic questions and answers sessions as well as panel discussions with some of the keynote speakers.
THE 3-HOUR ONLINE CONFERENCE INCLUDES
2+ hours of meaningful knowledge and experience
3+ different topics
panel discussion
networking with business professionals and industry experts
additional materials
If you would like to participate, kindly book your spot. The seats are limited.
Broadcast Link will be provided via email post registration.
Plastics Processing

Replacing Plastic

Circular Economy

Plastics & Sustainability

Evaluating Biodegradation & Recycling

Bioplastic & Biocomposites

Plastics Recycling

Packaging
PEX

PET

Polymers

Sustainability

Bio-Based Plastics

Biodegradable Plastics

Fluoropolymers

Polyolefins

Thermoplastics
Retailers
Waste haulers
Brand owners
Resin producers
Equipment producers
Consumers of recycled resin
Bag and film manufacturers

Environmental organizations

Scrap plastics product makers
Government recycling officials

Plastics collectors and reclaimers
Plastics converters and compounders
Packaging and label designers and producers
Collectors and materials recovery facility operators
Scrap plastic product makers
Collectors and materials recovery facility operators
Resin brokers
14:00 – 14:10
Welcome and opening remarks from the moderator
14:10 – 14:35
THE IMPACT OF MODERN PACKAGING VS.SUSTAINABILITY TARGETS & HOW PLASTICS CAN CONTRIBUTE TO BE A SOLUTION + Q&A
An overview to the problem and where we stand

A hands-on approach from a masterbatch perspective, to understand and satisfy multiple customer needs
The role of R&D to build a way forward
14:35 – 15:00
PROGRESS IN MECHANICALRECYCLING OF PLASTICS+ Q&A
Washing technology for polyolefines – new purity

Progress in PET recycling – energy and cost savings
15:00 – 15:05
BREAK
15:05 – 15:30
BioPE + Q&A
15:30 – 15:55
CIRCULARITY IN FOOD PACKAGING + Q&A
A Circular Plastics Economy

The use of Recycled Materials in Food Packaging
15:55 – 16:00
BREAK
16:00 – 16:30
PANEL DISCUSSION
16:30 – 16:35
CLOSING SESSION REMARKS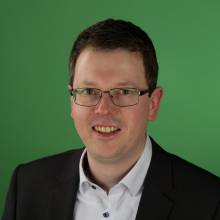 Michael Auburger
Product Manager Recycling Solutions
KRONES AG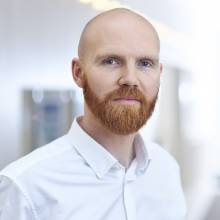 Thomas Bak Thellesen
Director Group Sustainability & External Affairs
Faerch Group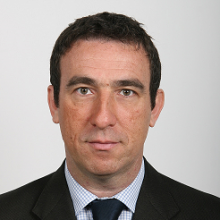 Alessandro Dulli
Global Head of Segment & BD Packaging
Clariant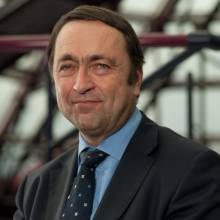 Karlheinz Hausmann
Global TS&D Fellow Packaging & Specialty Plastics
Dow Europe