ABOUT THE CONFERENCE
We are pleased to welcome you to the Smart Aquaculture Online Conference that will take place on the 23rd of February 2022 at 15:00 CET on the BigMarker platform.
Smart Aquaculture Online Conference provides you the unique opportunity to discuss the latest challenges of Fishing  industry and meeting the Senior Representatives and Academic Professionals in their field.
Smart Aquaculture Online Conference is a great platform for learning, exchanging opinions, and expanding one's network enabled by live presentations followed by dynamic questions & answers sessions as well as panel discussions and workshops with keynote speakers.
MEDIA PARTNER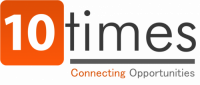 Aquaculture Diseases
Drugs and Chemicals impact
Latest Aquaculture Technologies
Environmental Issues in Offshore Waters
Who should attend
Heads, VPs, CEOs, Directors, Managers of:
Aquaculture
Aquaculture Behavior
Aquaculture Healthcare
Aquaculture R&D
Aquaculture & Fisheries
Aquaculture Development
Aquaculture Innovation
Seafood Watch
Seafood Production
Marketing and Sales Aquaculture
Aquaculture Innovation
Aquaculture Nutrition
Biology Department
Aquaculture Investments
Aquaculture Startup
Aquaculture Software Manufactures
3-HOURS ONLINE CONFERENCE INCLUDES
4+ different topics

panel discussion
networking with business professionals and industry experts
additional materials
If you would like to participate, kindly book your spot. The seats are limited.
Broadcast Link will be provided via email post registration.
15:00 – 15:05 CET
WELCOME AND OPENING REMARKS FROM THE MODERATOR
15:05 – 15:30 CET
Aquaculture Disease: How to Guarantee a Good Fish Protection against Parasites & Water Pollution + Q&A
15:30 – 15:55 CET
Impact & Advantages of Functional Food Ingredients Used in Fish / Seafood Processing + Q&A
15:55 – 16:05 CET
COFFEE BREAK
16:05 – 16:30 CET
New Aquaculture Technologies: How Innovations in Aquatech Solve Aquaculture Problems + Q&A
16:30 – 16:55 CET
Intensive Aquaculture: Why is It a Problem and not a Solution? + Q&A
16:55 – 17:05 CET
COFFEE BREAK
17:05 – 17:30 CET
Panel Discussion: Environmental Fishing Issues in Offshore Waters
17:30 – 17:35 CET
CLOSING SESSION REMARKS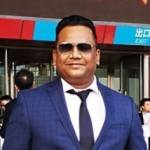 Mahesh Lendhe
General Manager for Seafood Segment Food additives
Aditya Birla Group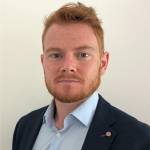 Niall O'Rahelly
Ireland Aquaculture Community Manager
HATCH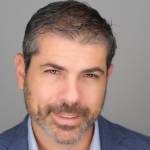 Aran Lavi
VP & Head of sales Europe and Global Aquaculture
Atlantium Technologies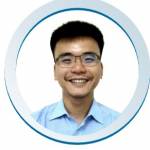 Yit Tung
CEO
RAS Aquaculture
OUR PARTNERS