Smart Materials Technologies Online Conference.
18th of May 2021, 15:00 CET
BigMarker platform
ABOUT THE CONFERENCE
We are pleased to welcome you to the Smart Materials Technologies Online Conference that will take place online on the 18th of May 2021 at 15:00 CET on BigMarker platform.
Join us for an event which brings together leading specialists in Smart Materials Technologies. It will give an opportunity to look at the recent developments and innovations in materials science and polymer technology.
This conference is a great chance for learning, exchanging opinions, and expanding one's network enabled by presentations followed with dynamic Q&A sessions as well as panel discussions and workshops with some of the keynote speakers.
Functional and Multifunctional Materials
Mechanisms of Superconductivity
Applications of Piezoelectric Materials
Sustainability of the Green Energy
Carbon-based Nanomaterials
New Metamaterials Structures
Smart Materials Synthesis and Characterization 
Shape Memory Materials Applications
Who should attend
All the Stake Holders (both Academia & Industry) of the Materials Sector:
Scientists
Researchers & Innovators
Experts Looking for Collaborative Work
Product Developers
Solution Providers
Sales & Marketing Professionals
Associations, Societies, & Professional Bodies
Funding Agencies & Fund Raisers
Management Bodies
Decision Makers
The Smart Materials Technologies Online Conference Includes:
4+ different topics

panel discussion
networking with business professionals and industry experts
additional materials
If you would like to participate, kindly book your spot. The seats are limited.
Broadcast Link will be provided via email post registration.
15:00 – 15:10 CET
Welcome and opening remarks from the Chairman
15:10 – 15:40 CET
How Data Science is Accelerating New Discoveries in Material Science Research + Q&A
15:40 – 16:00 CET
Doping Effect in Piezoelectric - Magnetostrictive Multifunctional Magnetoelectric Composite + Q&A
16:10 – 16:15 CET
BREAK
16:15 – 16:45 CET
Multifunctional Materials for Space and from Space + Q&A
16:45 – 17:15 CET
Design of Auxetic Meta-Materials for Vibro-Acoustic, Energy Harvesting and Biomedical Applications + Q&A
17:15 – 17:45 CET
PANEL DISCUSSION: Role of Smart Materials for Enhancing Sustainability of the Green Energy
17:45 – 17:50 CET
CLOSING SESSION REMARKS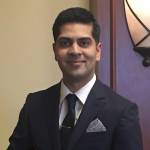 Prathik Roy
Product Head Nature Nanotechnology Database
SpringerNature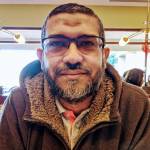 Rashed Islam
Staff HW Reliability Engineer
Google Inc.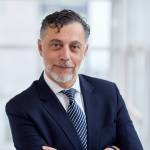 Jesus Marcos
Strategic Accounts & Initiatives Manager, Defense and Space Market Director
Tecnalia Research & Innovations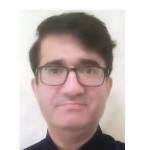 Dr.-Ing. Mostafa Ranjbar
Head of Bio-inspired Mechanical Metamaterials Research Group
TC Ankara Yildirim Beyazit University